Culture of Goa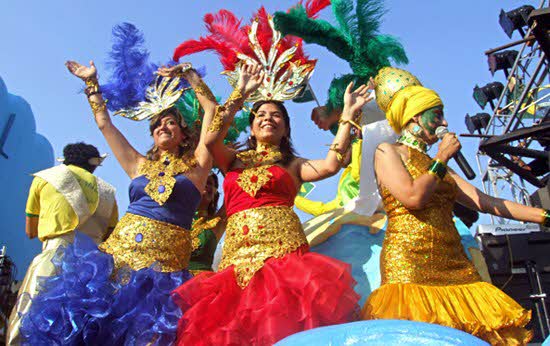 People
People in Goa are called Goans. By profession most people of Goa are fishermen. People of Goa are very co-operative and inherit a mingling of cultures, traditions and life-styles.
Language and religions
Goa is famously known for its New Year's celebrations and the Goan carnival is also an attraction attracting a large number of tourists. Some of the most popular celebrations of Goa are Ganesh Chaturthi, Diwali, and Christmas. A mix of Hindu, Christian or Muslim religion is seen here.
Languages spoken in Goa are Konkani and Marathi. Whereas most of the people in Goa can speak English and Hindi and it is a multi-lingual state. The various languages used in Goa are English, Portuguese, Konkani, Hindi and Marathi. And Konkani, is the official language of Goa.
Food
The staple diet in Goa is rice with fish curry. The cuisine of Goa is known for its wide varieties of fish dishes cooked with elaborate recipes. The common ingredients used in Goan food are coconut, coconut oil, chili peppers, spices and vinegar adding a unique flavor to the food. Khatkhate is a very popular dish during the celebrations of festivals in Goa. A rich egg-based multi-layered sweet dish known as bebinca is a favourite during the Christmas.
Things to do in Goa ( 25 )