Dadra and nagar haveli Tourism
| | | | |
| --- | --- | --- | --- |
| | 0 | | Reviews |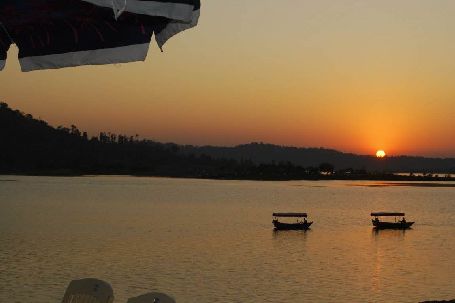 About Dadra and nagar haveli
Among the cluster of seven union territories of India, Dadra and Nagar Haveli is the superb destination to spend the wonderful days of your life. Those who love to spend most of the time of their life in travelling myriad of places all over the world must add this astounding destination in their list as well.
Geographically, the union territory is located at the Western Coast of India. The beautiful enclosures of the Dadra and Nagar Haveli make the place more significant having Valsad of Gujarat on the north, east and west and in the south, it has Nasik of Maharashtra. Though the name of the union territory is taken collectively but these are two different separate regions having Vapi of Gujarat as its separation. Among the two, Nagar Haveli is the bigger one and has capital city, Silvassa and other 68 villages in its area. Dadra is quite small having only Dadra and other two hamlets.
Silvassa is situated on the northern bank of River Daman Ganga and is the best place to travel around. The tranquil place comprises of well-laid gardens, lakes, museums, waterfronts, gigantic waterfalls and many more things. Just reaching there, one will sure come up with the feeling that Silvassa is highly blessed by the Mother Nature. Silvassa of Nagar Haveli is quite famous for its lush green gardens which are well-maintained and beautifully adorned with the blooming flowers.
The main attractions of Dadra and Nagar Haveli are Khanvel, Sakartod River, The Vanganga Lake, Island Garden, Dudhni, Mini Zoo and Bal Udhyan and much more. If we talk of climate of the destination, then it is not at all true to say this that it could be visited throughout the year as the summers of Dadra and Nagar Haveli are too hot and humid. But yes, winter season of the region is too pleasant and mild. so, making up the mind to explore the region in this winter!!!
Dadra and nagar haveli Fast Facts
City: Dadra and Nagar Haveli
District: Dadra and Nagar Haveli
State: UT
Country: India
Famous for/as: Beaches, Wildlife
Best Season: Nov - Mar
Summer: 20 - 41°C
Winter: °C
Rain: Jul - Sep
Area: 491 km2
PIN Code: 396230
STD Code: 0260
Languages: Marathi, Gujarati
15 Places to Visit in Dadra and nagar haveli