Dadra And Nagar Haveli Food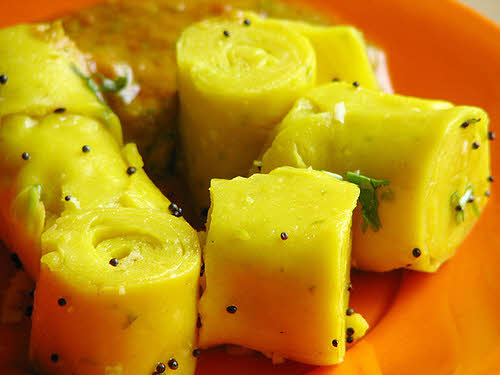 Eating out in Dadra and Nagar Haveli is really a great experience and one could enjoy the delicious food of the region having great influence of Gujarati touch. There are numerous restaurants in Silvassa, the capital city of Dadra and Nagar Haveli, that offers great variety of multi-cuisines to its visitors like Continental, Indian, Chinese, Gujarati, Parsi, Punjabi and also Moghlai. Getting your tasting buds activated!!!
The most of the restaurants in Silvassa also serves you with the great varieties of sea-food and are really must-try dishes. Ubadiyu is also among the main dishes of Dadra and Nagar Haveli and has complete flavor of the Gujarati Ubadiyu. It is commonly eatable in Winters and served along with buttermilk. In Silvassa, you must try excellent restaurants serving great flavored food with great hospitablity and the main must-tries are Chingari restaurant, Garden Restaurant and many more. These two serves great dishes of multi-cuisines and also very delicious sea-food.
Almost all the hotels at Silvassa are in-built with the restaurants which are really very superb and fabulous!! The most famous ones are Pearl Resort, Lotus Riverside Resort, Pioneer Hotel, Raj Hotel, Plaza Hotel and lots more. These hotels offer great varieties of food and also wonderful accommodation.