Corbett national park Tourism
Jim Corbett National Park, Corbett
| | | | |
| --- | --- | --- | --- |
| | 0 | | Reviews |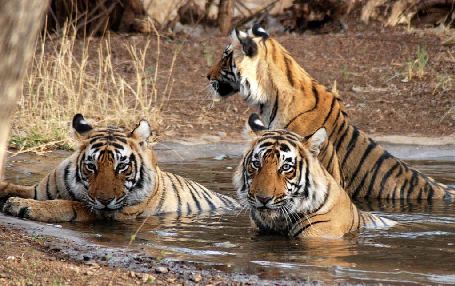 About Corbett national park
Corbett National park, a haven for the wildlife lovers, is the first national park of India which was established in 1936. Nestled at the foothills of the Himalayas in the beautiful district of Nainital in Uttarakhand, this wonderful national park is sprawled in vast area of 521 sq km and with its neighboring Sonanadi Wildlife Sanctuary and Reserve Forest; it forms an area of over 1288 sq km. With a unique geographical location lying between the mighty Himalayas and the Terai, the national park boasts of an unusual variety of landscapes including plains and mountains, forests and grasslands, plain and rough and dry and wet.
Corbett National Park was named after a famous conservationist, Jim Corbett who paid a major contribution in the establishment of this place. In 1973, with the launch of Project Tiger, Jim Corbett Park became a haven for the endangered species of Bengal Tiger and today it acts as a natural habitat for the tiger population of around 160. Apart from tigers, the sanctuary also inhabits a rich wildlife such as Asian elephant, chital, sambhar, wild boar, hedgehog, flying fox, Indian pangolin, nilgai, leopard cat, mongoose, porcupine and other lesser known animals. The visitors can also spot crocodile, gharial and other reptiles near the Ramganga River. The rich bio-diversity of the region makes it a haven for the bird lovers with around 600 species of colorful birds flocking in and around the park.
Along with a wonderful variety of flora and fauna, Jim Corbett is also rich in its cultural heritage and natural variation. It is endowed with many rivers and riverines which are inhabited by aquatic species and also migratory bird species. An exciting jeep safari or a thrilling trek route across the dense woods of the Corbett National Park would surely make one's vacation a lifetime experience to be cherished for long.
Corbett national park Fast Facts
City: Corbett National Park
District: Nainital
State: Uttarakhand
Country: India
Famous for/as: Wildlife
Best Season: Nov to Jun
Summer: 16 to 40°C
Winter: 5 to 30°C
Rain: Jun to Sep
Altitude: 1210 m
PIN Code: 244715
STD Code: 05947
Languages: Hindi, English
8 Places to Visit in Corbett national park