Culture of Chandigarh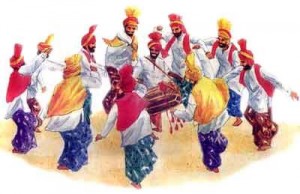 People
The city of Chandigarh reflects a blend of various cultures. Being a new city in the country, people from all parts of the country have settled here. Chandigarh can be appreciated for its multicultural society where people of castes and creeds live together happily.
Language & Religion
Chandigarh is a cosmopolitan city where people from different religions have intermingled together. However, the majority of the population is the Sikhs and Hindus. Muslims and Christians are also there in the city. The city has a number of Gurudwaras and temples. There are so many places of worship built in the Kerala, Tamil, Oriya and Bengali styles. Punjabi and Hindi are the two dominating languages in the city. English is also spoken by a large number of people here.
Fairs and Festivals
One can witness different folk music and dance performances in the city performed by different communities in the city. From time to time, various exhibitions and workshops are organized in the city that gives glimpses of Punjabi arts and culture.
Food
Chandigarh is world famous for its yummy mouthwatering food. There are so many different choices of cuisines in the city with rich Punjabi foods like parathas with lots of butter, various types of daals, Chhole bhature, makke di roti with sarson da saag. For sweet dishes, one can try lassi, different types of halwas, rabri-faluda etc. Besides Punjabi foods, one can find many restaurants offering South Indian & Chinese dishes.
Things to do in Chandigarh ( 9 )