Caves in Andaman and Nicobar Islands
Popular
1
Mayabunder
Land, Nature, Water
Famous for: Mangrove wrinkled creek & sea turtles

---
Mayabunder is the northern most tip of the middle Andaman. This city is 242 kilometers away from the beautiful Port Blair. Seaways are excellent options to reach Mayabunder than the roadways. It...
Upcoming
2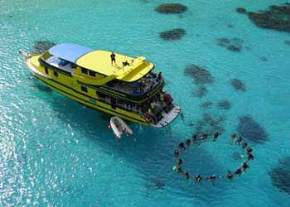 Tourist Places
Air, Land, Entertainment, Heritage, Nature, Water
Famous for: Adventure activity for nature lovers

---
Corbyn's Cove
Mini Zoo
Barren Island
Little Andaman Island
Jarwa Reserve
Smith Islands
Viper Island
Samudrika Mar...
Things to do in Andaman and Nicobar Islands ( 41 )