Andaman and nicobar islands Tourism
Port Blair
| | | | |
| --- | --- | --- | --- |
| | 0 | | Reviews |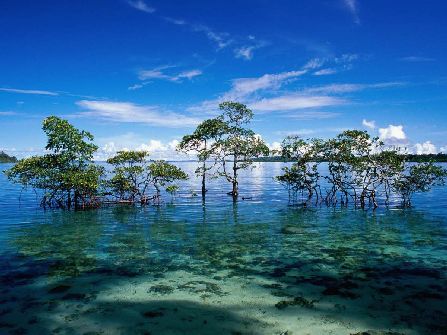 About Andaman and nicobar islands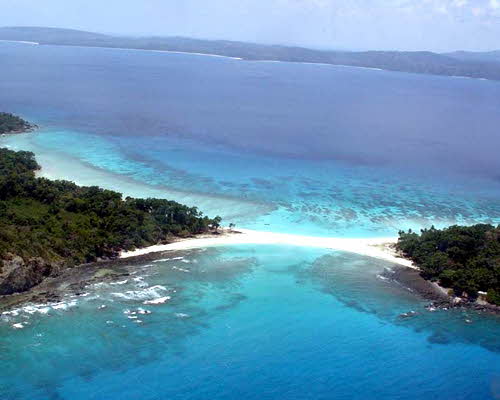 Andaman and Nicobar Islands are a mysterious land shimmering in the Bay of Bengal. The islands are more popular for its inaccessibility for centuries. The thick forests which coat these islands make the destination perfect for nature and peace lovers. The countless striking flowers, animals and birds make an extremely poetic and idealistic atmosphere. The silver sand beaches with the palm trees on the edge of the coastal line add more rhythm to the sea. The bang of tribal musical instrument haunts the quietness, and the multicolor fishes steer the beauty of the Andaman Sea. Strangers from all over the world make a huge impact on Andaman and Nicobar culture.
The Andaman lands are rich and flourishing with lush green mountains and forests. The sea coast is lined with coconut trees and this makes the place eye catching. Port Blair has historically significant events and locations. The picturesque setup of Andaman and Nicobar makes the place as a paradise on earth. The supreme beauty of these Islands gives immense pleasure to the travelers to spend their vacation splendidly. The love of scenery with striking gentleness is the beauty of Andaman and Nicobar Islands. The place once used as prisons by the British rulers in India. Port Blair is the place of scenery, sports and historical events.
Andaman and Nicobar's persistent ambiance with its fine harmony of luminosity and shadow, scent of the heaven, imaginative splendors, and the tune of the flora and fauna defy the constructive thoughts in the heart of the people visiting this place in search of peace and harmony. The beautiful islands are small, big, inhabited and uninhabited. Totally 572 islands set lies in the Bay of Bengal. The islands are spread over 800 Kms from north to south. The flora and fauna of this island are very unique and it's a perfect place to enjoy your holiday splendidly.
Andaman and nicobar islands Fast Facts
City: Andaman and Nicobar Islands
District: Andaman
State: UT
Country: India
Famous for/as: Beaches
Best Season: Oct - May
Summer: 20 - 36°C
Winter: 15 - 34°C
Rain: May - Nov
Area: 500 km2
Altitude: 0m (0 ft)
PIN Code: 744101
STD Code: 03192
Andaman and nicobar islands News Papers
English: Andaman Chronicle
Languages: Hindi, English
16 Places to Visit in Andaman and nicobar islands