Boating in Bhopal, Madhya Pradesh
Must See
1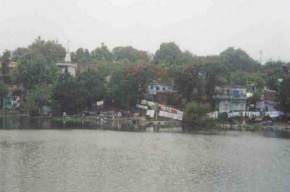 Lower Lake
Entertainment, Nature, Water
Famous for: Boating, picnicking and stunning picturesques

---
Nestled in the midst of enormous Upper Lake and the glorious hills, the Lower Lake is there to leave an invincible impression in your heart. This astonishing lake was built by the great Mughal E...
Popular
2
Upper Lake
Nature, Water
Famous for: Boating, picnicking and stunning picturesques

---
Upper Lake is not only must-see attraction of Bhopal but it is also popularly known as oldest artificial lake all over the country. In 11th century, this exquisite lake was built by R...
Things to do in Bhopal ( 16 )