Alwar Tourism
| | | | |
| --- | --- | --- | --- |
| | 0 | | Reviews |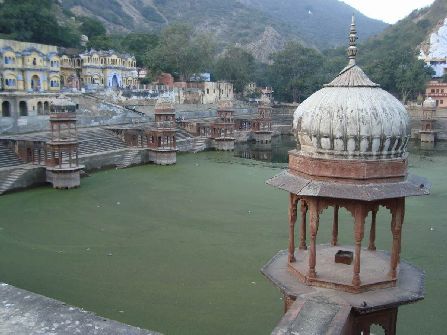 About Alwar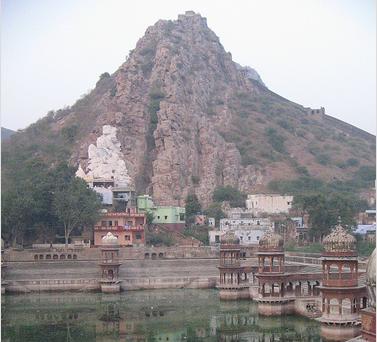 Nestled amidst the craggy rocks of lush green Aravali hills with spectacular sand dunes, Alwar is a vibrant city in the state of Rajasthan. Renowned for its rich cultural heritage and tradition, Alwar is an ancient Rajput territory dating back to 1500 BC. It has been a remarkable seat of traditional art and culture which can still be seen in the wide array of monuments and palaces standing majestically as specimen of bygone historic era. Dotted with lush green forests, golden sand dunes, sparkling lakes, rolling hill ranges, exotic wildlife teeming with vibrant culture and heritage, Alwar offers an unparallel blend of unique socio-cultural configuration that makes it a wonderful site for the traveler's delight.
Alwar is home to the oldest hill ranges of Aravali that makes an excellent backdrop to this beautiful town and beckons the visitors with its alluring appeal. Blessed with natural lakes and abundant treasure of wild life, Alwar is a fantastic holiday escape for the nature lovers. In addition, the unforgettable journey in the fairy queen across the town through cascading valleys and mesmerizing facades offers the travelers a mind-boggling experience while watching through the moving train. Not only this, the innumerable splendid palaces and majestic forts are an archeological delight that depict the grandeur of this historic city at the very best. Due to its proximity to renowned Sariska Tiger Reserve, Alwar is also called as the 'Tiger Gate' of Rajasthan.
The city of Alwar presents an interesting blend of old and new; traditional and modern that makes a delightful feast to the visitors' eyes. Embedded with colorful markets providing a variety of artifacts, Alwar is also a great destination for the shopping buffs. So, come to this rich and vibrant city of Rajasthan and fetch your heart with some of the wonderful memories to be cherished for long time.
Alwar Fast Facts
City: Alwar
State: Rajasthan
Country: India
Famous for/as: Fort, Lakes, Monuments, Mountaineering, Scenic, Temple
Languages:
10 Places to Visit in Alwar