Culture of Ujjain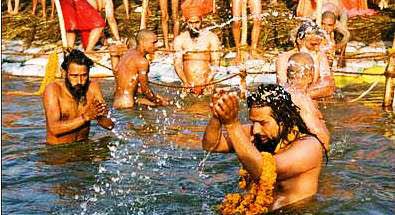 People
The people of Ujjain are very religious and are indulged into various religious activities in their day to day life. Although, the locals are much indulged into the preservation of ancient temples and history of Ujjain, yet they have embraced the modern lifestyle and culture in an organized way.
Religion and Language
Being a famous Hindu pilgrimage destination, a majority of Hindu population dominates the city of Ujjain. However, a small ratio of people belonging to other religions also lives there. The main language of the city is Hindi and English.
Fairs and Festivals
The culture of Ujjain is best reflected its fairs and festivals that take place here in a colorful manner. The biggest fair here is the Maha Kumbh Mela which is held after 12 years. It is a great bathfestival of the town and gathers millions of people all across the country and abroad at the banks of River Shipra in Ujjain.
Food
Though there is nothing to be so special in the cuisine of Ujjain but street food is very common among the tourists. While taking a tour to the various religious places and other attraction in the city, the visitors should try the locally made snacks, chats, pani puri, bhel puri etc from the street markets.
Things to do in Ujjain ( 12 )