Scotland Tourism
| | | | |
| --- | --- | --- | --- |
| | 0 | | Reviews |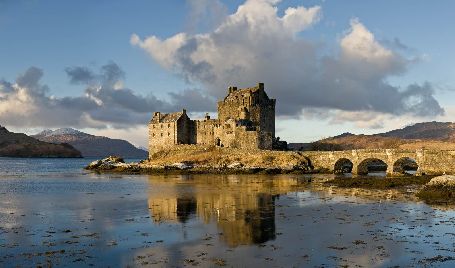 About Scotland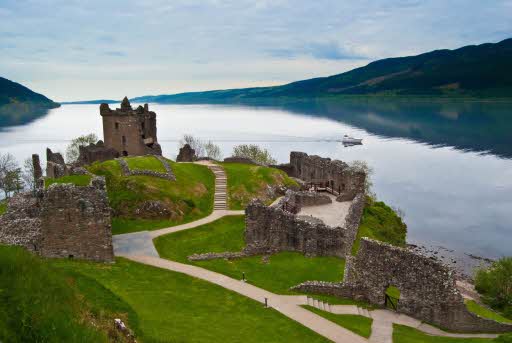 The country of Scotland is a cultural ecstasy for travellers and is located in the north of the Great Britain surrounded by the England borders to the south. Scotland has over seven hundred islands including the Hebrides and the Shetland Islands and surrounded by pulsating Europe, is a small country stuffed many hidden treasure. As an old Scot saying goes – "guid gear comes in sma' bouk" which means good things come in small packages. Just as the saying, this tiny nation is a land of legends, with many ancient historic sites and lush forests is a place that has something for everyone. The daunting mountain ranges, the serene valleys and lakes, the sparkling cities, alluring historic sites, and the thriving culture makes Scotland one of the best travel destination.
From the legendary churches and abbeys to historic castles to brewing whiskey distilleries to gory battlefields, Scotland lends itself to exploration in numerous different ways. Edinburgh, the splendid capital city, is home to the legendary Royal Mile – the street connecting Castle to The Palace of Holyrood House alongside other numerous places of historical interest. The capital city is also the residing seat to the Scottish Parliament overlooking the Edinburgh Castle. Glasgow, just few miles away from Edinburgh is unique in its own ways and one of the best cities of Great Britain. One of the best allures of Scotland is its enchanting blend of distinct heritages that includes Norse, Celtic, Anglo-Saxon and Norman, from Maes Howe in the Orkneys – one of best preserved prehistoric chamber mausoleum in Europe, colonial forts and mansions.
Scotland, thought is a vital part of the Great Britain's Kingdom since 1701, has effortlessly maintained its unique identity. The Scottish parliament that was re- instilled in the year 1999 is been referred as a landmark in the sense of pride in the nation's achievements.
Scotland Fast Facts
City: Scotland
State: World
Country: Scotland
Known As: Scots
Famous for/as: Amusement Park, Art Gallery, Backwaters, Lakes, Palace, Tomb
Best Season: April to August
Summer: 11 to 18°C°C
Winter: 1 to 6°C°C
Rain: Jul to Sep
Area: 78,387 km2
STD Code: 44
Languages: English
20 Places to Visit in Scotland