Culture of Rajmachi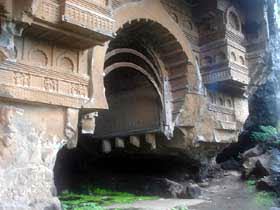 People
The people of Rajmachi are very simple living, helpful and still away from urbanization. The majority of population in the town is mainly dependent on tourism, estate and industries occupation.
Religion and Language
As a Maharashtrian region, the most commonly practices religion in Rajmachi is Hinduism. However, the people of other religions such as Islam, Christianity, Jewish and Jainism also live in the small town with great harmony among them. The main languages spoken here are Marathi, Hindi and English.
Fairs and Festivals
Almost all the major festivals are celebrated in Rajmachi with great zeal and zest. The most important is the Pune Festival which is held in the month of August-September. Ganesh Chaturthi is also one of the major festivals to be celebrated in the town.
Things to do in Rajmachi ( 16 )