History of Nainital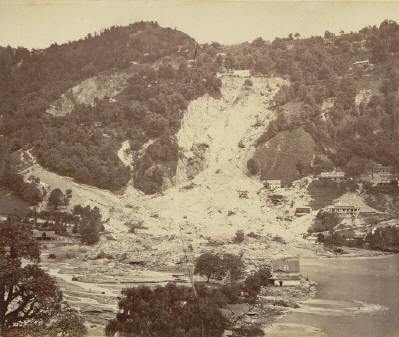 'The Lake City of the World' was once called 'the city of 60 Lakes' in which over 40 Lakes disappeared due to certain climatic changes and deforestation. In mythology, it is believed that after being insulted by father King Daksha, when Goddess Sati who leapt into the 'Yagna' flames and while Lord Shiva carried her body to Kailash Parbat, the left eye (Nain) of Sati dropped in the lake. After it the lake was named as Naini Lake and the city derived its name as Nainital.
Through the 19th Century, Nainital has witnessed many changes right from its creation and development. The Anglo-Nepalese War that lasted from 1814 to 1816 and later when it was taken over the British Rule, Gardner was appointed as the Commissioner of the Kumaon division. Mr. G. W. traill was the first European who discovered Nainital and was the second commissioner of Garhwal.
Throughout the British rule, many Villas and Bungalows were constructed around the Lake. During the later half of the 19th Century, European Schools were constructed mainly for the children of the British Army and Officers. The place became one of their favourite summer retreats. In 1866 and 1879, Nainital was hit by numerous landslips and have been again constructed.
15 Places to Visit in Nainital