Culture of Manali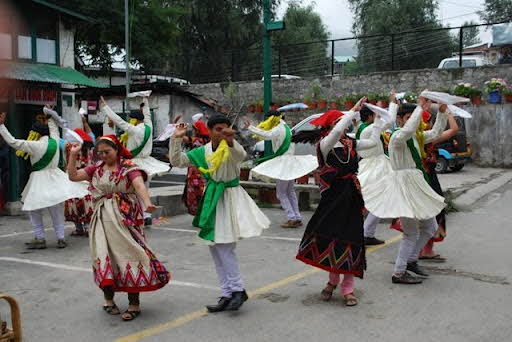 People
People of Manali have a unique socio-cultural lifestyle. Their living reflects the varied culture and rich traditions that their ancestors used to follow in the ancient past. With the advent of industrialization, Manali has developed a lot. Today, around 70 per cent of the people are literate and involved in various sectors of employment. It is a home to several indigenous tribes of the region. One of the prominent indigenous local inhabitants of the valley is the tribal community of Kinnaur. Gujjar is another important tribe of the region.
Languages & Religion
Manali is the home of different tribes. Pahari and Hindi are widely spoken in the region. People of Manali celebrate many festivals and the cultural belief of the locals is reflected in these festivals. People of Manali celebrate many festivals like Dussehra, Hadimba Devi fair which is celebrated in the spring season, Doongri Forest festival, Lossar Festival which is celebrated to welcome the Tibetan New Year and Spring Festival also known as Basantotsava or Pipal jatra.
Foods
Manali is famous for vegetarian as well non-vegetarian foods. Some of the most popular dishes are kaddu ka khatta, guchhi matter and sepu vadi while famous non-vegetarian dishes include kullu trout, grilled fish and chicken anaardana.
Local Festivals & Art and Music
Dussehra in Manali is celebrated with grandeur where effigies of Ravana are burnt to mark the victory of Lord Rama. This is a week long cultural festival celebrated in the Manali valley. Pipal Jatra is another important festival here. Another significant festival is Shamshi Virshu that is celebrated every year on 13th of April. The three day long fair of Bhuntar is an opportunity to be part of the colorful carnival of this place.
In Manali, watching folk dance performances by indigenous tribal communities is a real charming act. They play several traditional musical instruments that keep the people awe struck. The indigenous folk dances reflect the rich culture and heritage of Manali.
Things to do in Manali ( 15 )