Majuli Tourism
Majoli
| | | | |
| --- | --- | --- | --- |
| | 0 | | Reviews |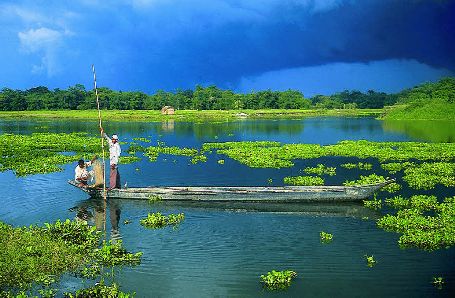 About Majuli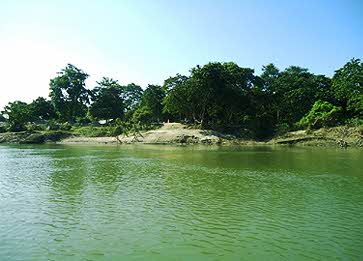 Majuli, renowned as the largest reverie island in India, is nestled at the banks of mighty River Brahmaputra in the state of Assam. This beautiful island is formed by the Brahmaputra River in the south and the Subansiri and Kherkutia Rivers in the north. Endowed with wide spread blue sky touching the green landscapes across the river banks, the fantastic island of Majuli offers an unforgettable holiday escape to the tourists to a mystical land still untouched and unexplored by modernization.
Majuli is also recognized as the place where the 15th century saint Sankardeva established the first Satra or neo-vaishnavite monastery. Presently, Majuli is the main seat of the Vaishnavite faith and culture. These Satras are regarded as the treasure of this island and today there are 22 satras in Majuli and others are shifted to other places in Assam due to the damage caused by floods and land erosion. The beautiful island of Majuli boasts of a rich cultural heritage and the people here indulge themselves in various activities such as boat making, dairy farming, handloom, weaving, fishing and pottery. The farmers of the town produce a hundred different varieties of rice without using any king of pesticides or artificial fertilizers.
Majuli boasts of all the essentials that a discerning traveler looks for enjoying an unusual holiday. This calm and serene town is rich in cultural tradition, natural beauty, wildlife abundance accompanied with population free environment and tranquil surroundings that will insist you to come to this exotic island again and again. The unparallel scenic beauty, glowing rice fields, blooming flowers, water meadows and undulating landscapes; Majuli is undoubtedly a haven for the tourists to enjoy a relaxing and tempting vacation.
Majuli Fast Facts
City: Majuli
District: Jorhat
State: Assam
Country: India
Famous for/as: Caves, Fort, Scenic
Best Season: All year
Summer: 25 to 30°C
Winter: 10 to 24°C
Rain: Jul to Sep
Area: 1250 km2 km2
Altitude: 85 m
PIN Code: 785104
STD Code: 03775
Languages: Assamese, Bengali, Hindi
8 Places to Visit in Majuli