Mahabalipuram Tourism
Mamallapuram
| | | | |
| --- | --- | --- | --- |
| | 0 | | Reviews |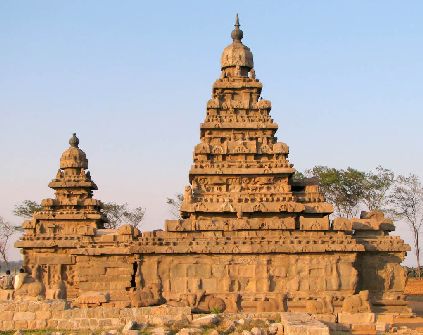 About Mahabalipuram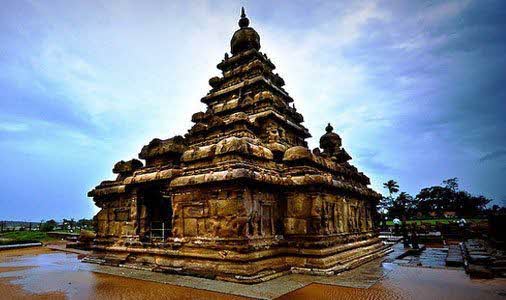 Popularly known as the Temple city, Mahabalipuram or Mamallapuram is a beautiful city nestled at the Bay of Bengal coast in the state of Tamilnadu. This historical town is dated back to the 7th century of the Pallava dynasty and is renowned for its rich history and culture. Apart from pristine sandy beaches, the city is renowned globally for its legacy of splendid monolithic and historical structures. Mahabalipuram is indeed a mystical city dotted with a multitude of magnificent temples, wonderful rock-cut caves and sun-kissed beaches.
Dotted with a rich culture and heritage, the sculpture city of Mahabalipuram draws a number of tourists across the country. The city has produced many great poets, artisans, dramatists and saints during the reign of Pallavas. The Pallava kings were very creative and constructed many beautiful monuments; splendid rock cut temples and exquisite monolithic structures which still regain their old age charm and beckons the visitors. The city holds a multitude of architectural marvels that look spectacular and give the entire town a unique place among the state's other attractions. Some of the famous must visit attractions in the city include Arjuna's Penance, Shore Temple, Five Rathas, Thirukadalmallai and Varsha Cave Temple. The town is rightly referred as an 'open air museum'.
Apart from the marvelous architecture, the beauty of the town also lies in the vast stretched sandy beaches lines up with rows of casuarinas and palm trees. Moreover, the classical handicrafts and stone sculptures made by the local artisans offer an unusual splendor to the visitors. A tour to Mahabalipuram will surely make you feel amazed and startled with the rich grandeur of the city.
Mahabalipuram Fast Facts
City: Mahabalipuram
District: Kancheepuram
State: Tamil Nadu
Country: India
Famous for/as: Beaches
Best Season: Oct to Mar
Summer: Summer 21 to 41°C
Winter: Winter 17 to 33°C
Rain: Aug to Dec
Altitude: 12 m (39 ft)
PIN Code: 603104
STD Code: 91-44
Languages: Tamil, English
8 Places to Visit in Mahabalipuram