Kutch Tourism
Rann of Kutch, Kachchh
| | | | |
| --- | --- | --- | --- |
| | 0 | | Reviews |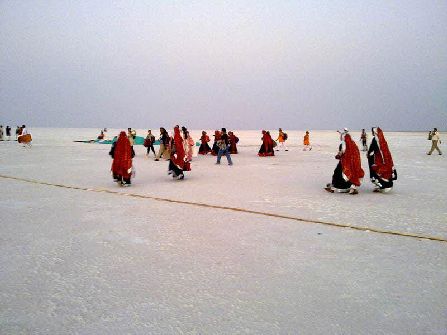 About Kutch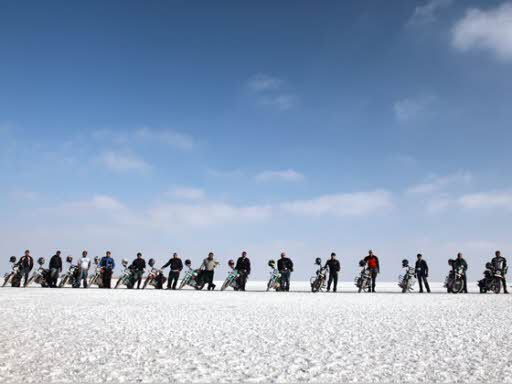 Kutch, a remote and strange desert region in the westernmost part of the state of Gujarat but still unsurpassed in the terms of its multi-hued vistas, beauty and color that make it a fantastic choice for an amazing vacation. It is the largest district of Gujarat which is surrounded by the Gulf of Kutch in south and the Arabian Sea in the west. Though the major part of the region is barren and covered with sandy desert and marshland, yet the place is a tourist's treasure hub waiting to be explored.
Dotted with breathtaking locales, intriguing history, glorious culture and abundance of color and enchantment, Kutch has a lot to offer for the tourists in terms of beauty, adventure, fun and excitement. Home to around 18 different tribes with their own distinct culture, the region is a paradise for the flourishing of multitude of cultures and traditions. The people of the region have still preserved their ancient art which can be clearly seen in their clothes, jewelry and artifacts. Kutch is among one of those places where the Indus Valley civilization was found.
The ancient and cultural city of Kutch is dotted with a number of fascinating attractions of tourist interest that make a perfect day out for the visitors. Bhuj, the capital of Kutch is a captivating town with a dramatic setting. Dominated by the Bhuja Hills, the town is referred to as an amphitheatre of the hills. The Kutch Museum is indeed a fantastic place to take an insight into the rich culture and history of the region. A leisure walk across the winding streets of Kutch takes the visitors to the splendid Aaina Mahal or the palace of mirrors which was the royal palace but now converted into museum. The walls of the palace are aesthetically decorated with mirrors presenting an eye-catching combination of Indian and Dutch architecture. Apart from many more wonderful attractions, a trip to Kutch is incomplete without visiting the famous Kutch Mahotsav when the entire land gets charged with colors of fun and festivity. So, be a part of this vibrant fair and feel the magic of this cultural land of Kutch at its very best.
Kutch Fast Facts
City: Kutch
District: Kutch
State: Gujarat
Country: India
Famous for/as: Scenic
Best Season: Oct to Feb
Summer: 30 to 48°C°C
Winter: 12 to 25°C°C
Rain: Jul to Aug
Altitude: 3 m
STD Code: 02832
Languages: Kutchi, Gujarati, Sindhi, Hindi
8 Places to Visit in Kutch