Culture of Kausani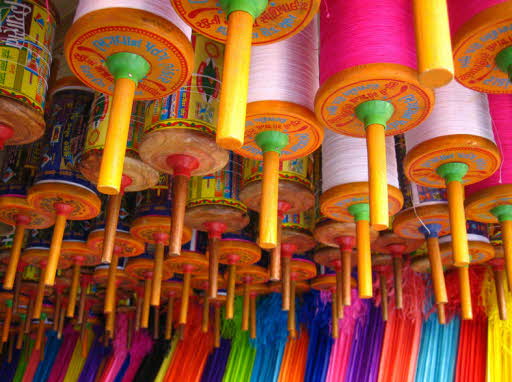 People
The people of Kausani mainly belong to villages and tribes and follow a distinct yet interesting culture and tradition. The culture of the locals can be clearly seen in the various traditional dances and art forms which they perform on special occasions. By nature, the people of this small hill station are very simple, friendly and kind hearted.
Religion and Language
Basically no special religion is practiced among the people in Kausani. You can see people of all religions living in great harmony and celebrating all the festivals with same joy and fervor. The main languages spoken here are Hindi, Garhwali and Kumaoni.
Fairs and Festivals
Kausani is home to various fairs and festivals showcasing the rich culture and tradition of the region. The biggest festival celebrated here is the Uttaryani Festival held on the day of Makar Sankranti in the month of January. This festival is considered quite auspicious and a number of devotees and visitors flock to the town to view the celebrations. Besides, other festivals such as Shivratri fair, Kartik Purnima, Dusshera and Holi are also celebrated here with great enthusiasm.
Food
The cuisine of Kausani is a delicious blend of various kinds of vegetarian meals. The green vegetables like cabbage, spinach, peas and green grams are mainly used in the main food course of the region. The specialty of the town is mooli ka raita, bal mithai, madua ki roti, sisinak saag, singauri, aam ka fajitha and daarim ki khatai. The locals of Kausani are mainly vegetarian and hence the main cuisine of the town includes lots of vegetables and dals cooked in ghee or oil.
Things to do in Kausani ( 15 )