Culture of Kalimpong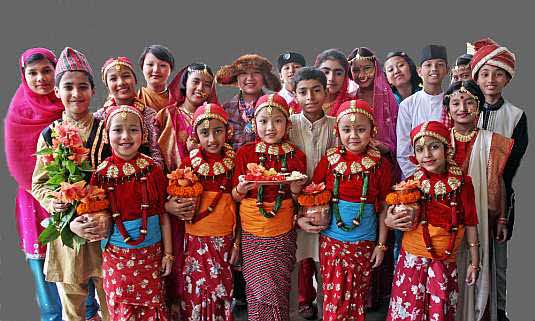 People
The main tribe that belongs during ancient times to Kalimpong was the Lepchas but nowadays, Nepalis could be seen here. Other native tribes residing in Kalimpong are Bhutia, Newars, Sherpas, Limbus, Gurungs, Tamangs and many more. And, among the non-natives it is home to Bengalis, Biharis, Chinese, Tibetans and so on. Irrespective of caste, creed and religions, the people used to live together with great courtesy and friendly.
Language and religion
The main language spoken in Kalimpong is Nepali for mutual conversation. Other main languages for conversing with tourists are Hindi, English, Tamang, Limbu, Lepcha, Bengali and Kirat.
Hinduism is the main prominent religion followed in Kalimpong but Buddhism, Christianity and Islam is also equally treated.
Food
Momos!! The favorite and the most prevalent snack of Kalimpong are preferred by even tourists also. Other most demanding varieties in Kalimpong are Wai-Wai, Churpee, Thukpa, etc. There are myriad of restaurants in the region that offers great varieties of different cuisines like Indian, Continental, North-Indian, etc.
Local festivals, art and culture
Local festivals of Kalimpong celebrated with great fervor, joy and bliss are Christmas, Diwali, Dusshera and Losar. Lepcha Museum and the Zang Dhok Palri Phodang Monastery are the two places that give you complete idea of cultural skill of Kalimpong.
Things to do in Kalimpong ( 13 )