Jaipur Food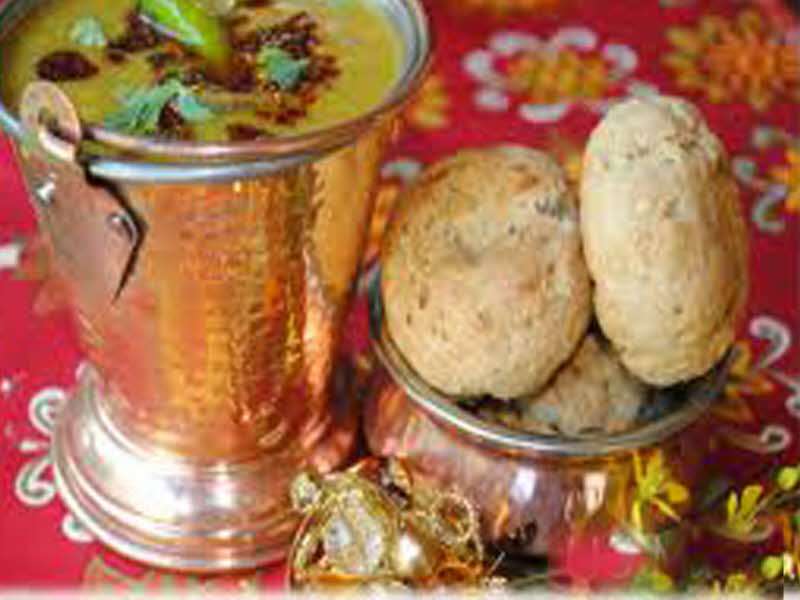 Cuisine is the best way to know the flavor of the place and when it comes to Rajasthan, food is not only delicious, tasty but is quite nutritious. Jaipur offers variety of sweets that are famous all around. There are numerous outlets around the city where you can enjoy your eating out.
The most famous cuisine of the state is Dal–Bati and Churma i.e. Dal is lentils, Bati is a baked wheat ball that is crushed and mixed with pure Ghee, and Churma is sweetened cereal which you enjoy in any famous restaurants or in any street eateries.
There are many superlative restaurants in the city that offer a hi-class dinning in a royal style. These restaurants offer typical Rajasthani ambience, food and entertainment. Several heritage restaurants can also be found across the city that gives the feel of royalty.
Many outlets offering western foods like Pizza, burger can also be found in the city where pizzas are available in both Indian and International flavors. There are several restaurants with bar facilities are also in the city.
The best way to enjoy eating in Jaipur is to eat at the street eateries. These road side eateries sell all sorts of Rajasthani snacks that are delicious and appetizing.