Fort in Ranthambore, Rajasthan
Must See
1
Ranthambore Fort
Land, Heritage, Nature
Famous for: A captivating ancient fort with vibrant historical significance

---
The small village of Ranthambore is much acclaimed for its mighty Ranthambore Fortthat boasts of the unmatched chivalry of the brave Rajputs. The fort was constructed in 994 AD and is one of the...
Upcoming
2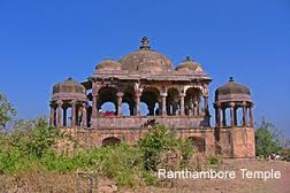 Rajbagh Ruins
Heritage
Famous for: Narrates the ruined richness of bygone era of Ranthambore

---
Depicting the rich history and magnificent splendor of the Rajbagh Palace, these ruins consist of broken away rooms and arches with damaged walls and domes. The ruins are situated between the Pa...
Things to do in Ranthambore ( 13 )