Bokaro steel city Tourism
Steel City
| | | | |
| --- | --- | --- | --- |
| | 0 | | Reviews |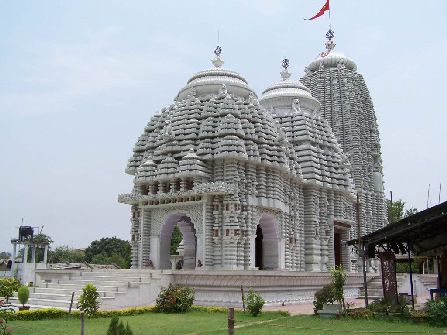 About Bokaro steel city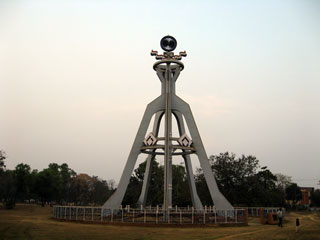 Bokaro, commonly known as the steel city is a popular tourist destination in the state of Jharkhand in India. Nestled at the banks of the River Damodar in the Chhotanagpur Plateau, the city came into existence in 1991 by carving out the subdivision consisting of two blocks from Dhanbad district and six blocks from Giridh district. It is one of the most industrialized zones in the country and is famous for its largest steel plant as well as many other industries sprawling in the city. Apart from it, Bokaro is also renowned for its dams and beautiful temples.
Dotted with breathtaking surroundings of the Garga and Damodar River, the wonderful city of Bokaro at once captures the heart of the visitors. Flanked by the lofty hill ranges of the Parasnath Hills overlooking River Garga, the city is guarded by the Satanpur hillocks. The rugged terrain strewn by the verdant valleys and roaring rivers adds to the awe- inspiring beauty and charm of this beautiful city. Today this multi dimensional city of Bokaro has developed itself in to a regional urban hub with a population of around eight lakh that have settled here from various parts of the country and has got the pseudonym of 'Mini India'.
Among the varied wonderful attractions, the Steel Plant of Bokaro is the most stunning attraction to be visited in the city. In addition, the visitors can also see some other captivating attractions in the city such as Garga Dam, Rajrappa, City Park, Pupunki Ashram and Sai Baba Sansthan etc.
Bokaro steel city Fast Facts
City: Bokaro Steel City
District: Bokaro District
State: Jharkhand
Country: India
Known As: Steel city
Famous for/as: Dams, Lakes
Best Season: Sept to Mar
Summer: 24 to 42°C
Winter: 6 to 28°C
Rain: Jun to Sep
Altitude: 210 m (690 ft)
PIN Code: 827 0xx
STD Code: 06542
Languages: Hindi, English, Santali, Khortha, Bhojpuri Bengali
8 Places to Visit in Bokaro steel city