Boating in Guwahati, Assam
Upcoming
1
Deepor Beel
Entertainment, Nature, Water
Famous for: Boating, picnicking and stunning picturesques

---
A fascinating River Brahmaputra's Channel – Deepor Beel is an enormous lake of fresh water. This huge lake is not only source of attraction but is also serves as a shelter for numero...
Upcoming
2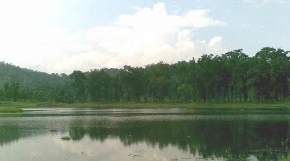 Chandubi Lake
Entertainment, Nature, Water
Famous for: Boating, picnicking and stunning picturesques

---
Perched at 64 km away from Guwahati lies a marvelous natural lagoon popularly referred as "Chandubi Lake". This awesome lake was an outcome of an earthquake and is the only god-gifte...
Things to do in Guwahati ( 11 )