Culture of Vijayawada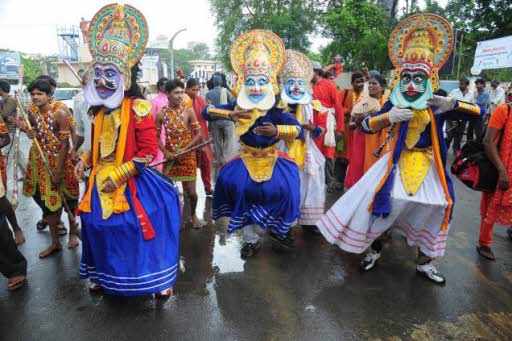 People
Vijayawada is a multi- cultural city where people are civilized, courteous and hardworking. They are always willing to help others. People generally adapt an urban lifestyle with a touch of traditionality.
Religion and Language
Hindus constitute the majority of the population of Vijayawada. But the people of other religions also dominate the city such as Muslims and Christians. Telugu is the most widely spoken language of the town though Tamil, Hindi and English are also spoken.
Fairs and Festivals
Krishna Pushkaram is the most important festivals of Vijayawada at the holy banks of River Krishna. Maker Sakranthi is also celebrated with great pomp and show in the town. Moreover various other festivals such as Holi, Diwali, Id, Christmas are also celebrated in the town that give an insight to the vibrant culture and tradition of the people of Vijayawada.
Food
The town of Vijayawada is known for its lip-smacking spicy exotic food specialties. Along with the traditional south Indian dishes of idli and dosa, the town's cuisine surely put your tongue on fire with its spicy pickles and chutneys of raw mango and chillies. The cuisine of Vijayawada is popular across the country for its rich aromas, color and pungency.
Things to do in Vijayawada ( 20 )