Thekkady Tourism
| | | | |
| --- | --- | --- | --- |
| | 0 | | Reviews |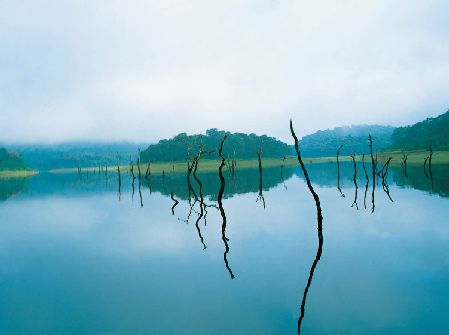 About Thekkady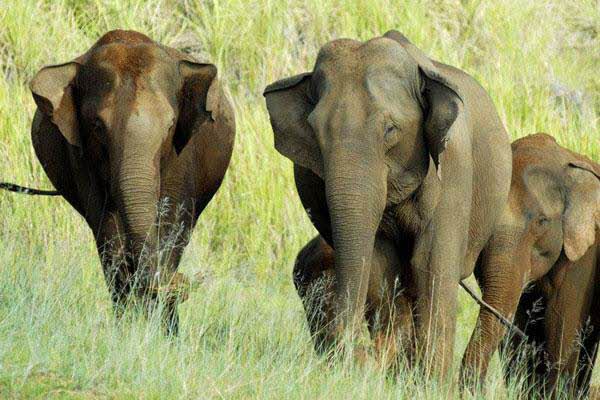 Situated in the panoramic Idduki district of Kerala, Thekkady is a dream destination for tourists and vacationers. Renowned as a home to the largest Periyar wildlife sanctuary of India, Thekkady offers bountiful treasures of natural beauty and unique wildlife to the nature lovers. Nestled in the lap of nature, Thekkady is endowed with lush green forests, picturesque landscapes, scenic beauty, serene lakes, tranquil surroundings and rich wildlife heritage. The most sought after attraction in the town is famous Periyar Wildlife Sanctuary that houses some of the rarest species of birds and animals wandering around the forest. The cool and pleasant climate, rich flora and fauna and endless adventure opportunities make Thekkady a lovable tourist destination in South India.
Located near Kumily, the border town of Kerala and Tamilnadu, Thekkady is about 2800 meters above the sea level. Apart from an exotic wildlife, this beautiful town is also a place of attraction for the pilgrims. The city houses some of the temples that showcase the exemplary architecture of South India. The Mangla Devi Temple and the Sabarimala Temple are the most visited religious destinations that attract a number of devotees from all the parts of the country every year. Besides, Thekkady is also dotted with a number of parks, rivers, lakes and natural attractions that add to the scenic charm of the place. The town is also renowned for its natural spices such as clove, cardamom, black pepper, cinnamon etc. which are planted in abundance here.
In nutshell, the heavenly tourist destination of Thekkady in Kerala is a picture perfect kaleidoscope of natural charm, aroma, adventure and color that invites you to explore this sensuous land at its best.
Thekkady Fast Facts
City: Thekkady
District: Idukki
State: Kerala
Country: India
Known As: Periyar
Famous for/as: Wildlife
Best Season: Sept - March
Summer: 20 to 36°C
Winter: 16 to 32°C
Rain: Jun to Sep
Area: 777 km2
Altitude: 2800 m
PIN Code: 685536
STD Code: 04869
Thekkady News Papers
Malayalam: Deshabhimani, Malayala Manorama, Mangalam
English: New Kerala, Kerala Next
Languages: Malayalam, Hindi, English
10 Places to Visit in Thekkady