Tawang Tourism
| | | | |
| --- | --- | --- | --- |
| | 0 | | Reviews |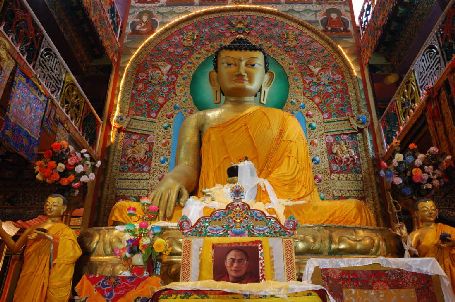 About Tawang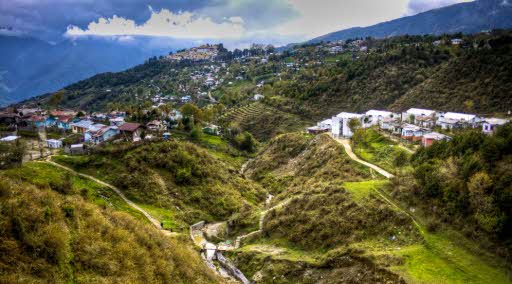 Tawang, a fascinating hill station packed with exhilarating natural beauties and myriad of adventure options, is an enchanting town in the state of Arunachal Pradesh in India. Located at an altitude of 12,000 feet above sea level, Tawang is a unique hill town and a major centre for the Mahayana Buddhist sect in the country. Also renowned as the birth place of the 6th Dalai Lama, Tawang shares its border with Tibet in north, Bhutan in south west and Sela range in the east.
The beautiful tourist destination of Tawang is famous for its magnificent and splendid monasteries and the town got its name from the Tawang Monastery which is one of the largest monasteries in India. It is situated on the edge of a ridge and is the holiest place for the Buddhist in the region. The most remarkable feature of the monastery is its 28 feet high statue of Buddha made up of gold. Besides, there are several beautiful monasteries in the town that beckon the visitors due to their unusual charm and historical significance.
Apart from monasteries, Tawang is also blessed with hundreds of beautiful natural lakes located at a high altitude such as the Sangetsar Lake which is known for its incomparable surroundings and astounding natural beauty. Dotted with sun-kissed Himalayan ranges touching the blue sky, gushing valleys, roaring waterfalls and immense natural charm, Tawang has emerged as a much sought after tourist destination for the nature lovers.
In addition, tourism in Tawang is also suited to the adventure enthusiasts who are looking for some thrilling adventure activities. Amidst the hilly terrains of Tawang, one can get a myriad of adventurous opportunities such as hiking, trekking, trailing and mountain climbing. Though Tawang holds a little connectivity with the rest of the country regarding availability of means of transport and prior inner line permit is required for the tourists to travel to the town but still to view the Mother Nature's mystical splendor in all its bloom is really an awesome and unusual experience for the tourists.
Tawang Fast Facts
City: Tawang
State: Arunachal Pradesh
Country: India
Famous for/as: Monastery, Waterfall
Languages:
10 Places to Visit in Tawang