Sundarbans Tourism
Sundarban National Park, Sunderbans, Sunderban, Sundarban
| | | | |
| --- | --- | --- | --- |
| | 0 | | Reviews |
About Sundarbans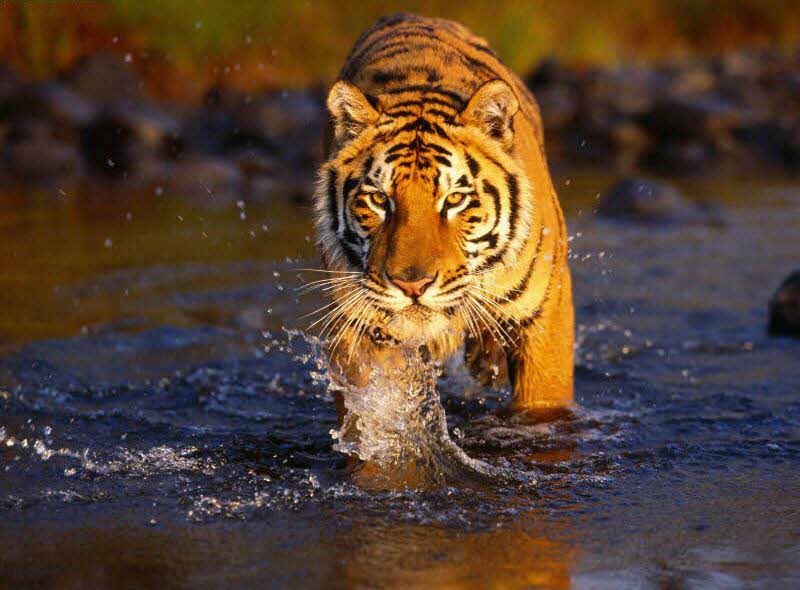 Sundarbans is the world's largest estuarine forestand is one of the largest delta formed by the Ganga and Brahmaputra enveloped by mangrove forest. Bounded by River Muriganga in the west and Harinbhahga and Raiangal in the east, the Sundarbans is a treasure island of biodiversity at the southern tip of West Bengal. Literally means beautiful forest, the Sundarbans is a mud land comprised of 54 tiny islands and is the home to the endangered Royal Bengal Tiger. Designated at the World Heritage Site by UNESCO, it is indeed one of the most alluring and fascinating places on the earth to enjoy the treasure of exotic wildlife at its very best.
The Sundarbans is spread across 2585 sq km and forms the largest tiger reserve and national park in India. In addition to a vast population of Royal Bengal tigers, the Sundarbans forest is home to a rich wildlife including jungle cats, wild boar, mongoose, axis deer, fishing cats, ground turtle and largest Estuarian crocodile etc. Moreover, it is also the breeding ground for the several bird species such as egret, heron, fishing eagle, cormorant, seagull, white bellied sea eagle, kingfisher, black tailed godwit, little stint, whimprel,golden plover, whistling teal and so on. Apart from it, the visitors can also discover the amazing aquatic and reptile life forms in the jungle including the king cobra, rock python, ridley sea turtle, water onitor and also the endangered batgur terrapin.
A wild journey across the angrove forests and greenish waterways in Sundarbans takes the visitors to a dazzling fairyland to unfold the mysterious wild beauty residing in impenetrable undergrowth. As your boat rows across the creeks and rivulets of the island bordered with the marshy mangrove forests, you would be thrilled and amazed to see the crocodiles lazing along the mud banks, Siberian ducks flying over the sail boats and deer running into the wild woods. There may be chances when you get the opportunity to have a glimpse of the royal beast in the natural habitat of the Sundarbans.
Characterized by the elegant Sundari trees, the Sundarbansis an ideal destination for the adventure lovers and the wildlife enthusiasts to refresh themselves and to retreat their eyes with the unending wealth of exotic flora and fauna that the nature has bestowed on this land.
Sundarbans Fast Facts
City: Sundarbans
District: Parganas
State: West Bengal
Country: India
Famous for/as: Wildlife
Best Season: Sep to Mar
Summer: 20 to 42°C
Winter: 9 to 32°C
Rain: Jun to Sep
Altitude: 7 m
PIN Code: 734014
STD Code: 03218
Languages: Bengali, Hindi
8 Places to Visit in Sundarbans