Jammu Tourism
City of Temples, Duggar, Duggardesh
| | | | |
| --- | --- | --- | --- |
| | 0 | | Reviews |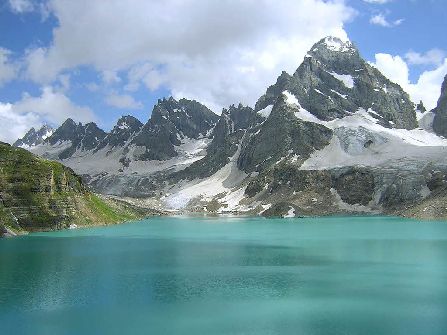 About Jammu
Jammu, truly addressed as "City of Temples", is awesome destination showered with natural beauty in ample by Almighty God. Fortunately, it is a part of India and is situated at the foothills of Himalayas. Jammu is the place actually meant for the travelers who want to explore the heavenly beauty on the earth and becomes spell-binded just by stepping on the land of the city. Not only this much, words seem to be very less to describe the beauty of the city. It is quite amazing to witness the high mountains covered with snows, deep valleys and thin stream completely following you throughout the way towards Jammu. Thus, Jammu is perfect winter capital of Jammu and Kashmir.
Formerly known as Duggardesh, Jammu was supposed to be founded by Raja Jamboolochan. This city is in existence since the Mahabharata times and therefore, there is description of this city in the great epic as Jamboo which was later converted into Jammu.
Jammu of Jammu and Kashmir state of India is popularly known as Jammu Tawi worldwide and is the main economic hub of the state. Connectivity to Jammu is really superb through all the three means of transport and also almost all the main cities of India are having connectivity to this wonderful city. Culturally, the city also has a lot to attract its visitors as the people of Jammu celebrate the festivals like Holi, Deepawali, Ramanavmi, etc. with great gusto and fervor.
Being city of temples, Jammu is the gateway to the temple of Maa Vaishno Devi, one of the main Hindu pilgrimages. Other than this temple, Raghunath temple is also highlighted one in this city. If you are visiting Jammu, then your list of attractions is incomplete without adding bahu Fort, Amar Mahal, Gauri Kund Temple, Gadhadharji Temple, Suninsar Lake and many more. Other than local spots, you can also make your trip marvelous by visiting the nearby stations like Patnitop, Krimchi, Srinagar, etc.
Jammu Fast Facts
City: Jammu
District: Jammu
State: Jammu and Kashmir
Country: India
Famous for/as: Hill Station
Best Season: Oct to Apr
Summer: 24 to 39°C
Winter: -2 to 20°C
Rain: Jun to Sep
Area: 167 km2
Altitude: 327m (1073 ft)
PIN Code: 18
STD Code: 0191
Languages: Dogri, Urdu, Hindi
8 Places to Visit in Jammu