Culture of Jabalpur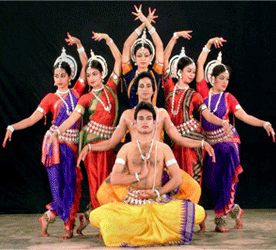 Jabalpur is a city equipped with colorful culture and rich heritage and due to its cultural richness, the city is referred to as Sanskardhani means land of various cultures.
People
Due to the dominance of Marathas and Gond dynasties, a majority of Hindu population is seen in this part of the state. However, quite a few Muslim people also reside in the older parts of the city. The major source of livelihood of the people of Jabalpur is cottage industries and craft making.
Religion and Language
The people of different religions can be seen in Jabalpur but the majority of population belongs to Hindu religion. The mostimportant language in the city is Hindi but Urdu and Marathi are also spoken commonly.
Fairs and Festivals
A number of important festivals are celebrated with pomp and show by the inhabitants of Jabalpur. Different forms of dance are essential part of their celebrations such as Gond dance, Matki, Phulpati and Giridaand which are usually performed by the nomadic ethnic groups.
Food
The people of Jabalpur are very foodie and love to eat variety of lip-smacking dishes. Khoya ki jalebi and chaats are extremely popular in Jabalpur and to satisfy the taste buds of the tourists.There are numerous restaurants and food joints in the city that serve delicious food and savory treats.
Things to do in Jabalpur ( 17 )