Garhwal Tourism
| | | | |
| --- | --- | --- | --- |
| | 0 | | Reviews |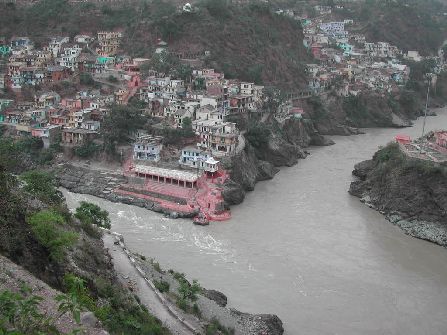 About Garhwal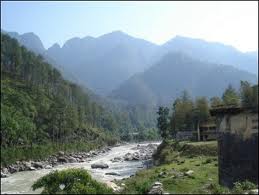 Blessed with incredible natural vistas, breathtaking landscapes, exotic flora and fauna and abundance of adventurous activities, Garhwal region is one of the most favored tourist destinations that lure the visitors from all across the globe. Sprawling across the majestic ranges of Garhwal Himalayas, this beautiful place is located in the state of Uttaranchal in India. With its green meadows and wildflowers blooming across the valleys, lush green forests loaded with evergreen trees, pristine blue water of the sparkling rivers and cascading waterfalls falling downhill, lofty peaks clad with silvery white snow, the romantic hues of sunrise and sunset peeping behind the misty clouds; the entire region of Garhwal is undoubtedly a paradise for the nature lovers.
The region of Garhwal is equipped with a multitude of exhilarating attractions for the tourists ranging from shimmering rivers and crystal clear lakes to imposing waterfalls, gigantic peaks to deep roaring valleys, from eye feasting landscapes and verdant meadows to varied flora and fauna; the nature has bestowed it with endless treasures and scenic vistas to amaze the discerning tourists. Apart from heart-throbbed hill stations, the region is also home to various sacred pilgrim sites including the famous Char Dhams of the country. It has been a great destination for the devotees from the time immemorial and is also referred as the abode of gods.
In addition to charming hill stations and pilgrim sites, Garhwal has a lot more to offer for the adventure lovers. Dotted with plentiful of exciting trekking routes, the region also serves as an ideal destination to enjoy a wide array of activities such as mountaineering, rafting, kayaking, paragliding, skiing, boating, paddling, skydiving, jungle safari and lots more. India's highest mountain peak, Nanda Devi is also situated in the Garhwal region of Uttaranchal and every year a huge number of tourists come here to take a glimpse of this sacred peak. The region is also home to various popular wildlife sanctuaries and is a haven for the wildlife lovers and photographers.
Rightly said by Mahatma Gandhi, "The enchanting beauty of Himalayas, their bracing climate and the soothing greenery that envelopes you leaves nothing more to be desired"
So come and feel the nature beyond imagination!!
Garhwal Fast Facts
City: Garhwal
State: Uttarakhand
Country: India
Known As: Garhwali
Famous for/as: Lakes, Scenic, Trekking, Waterfall
Best Season: March to Oct
Summer: 18 to 33°C
Winter: -7 to 10°C
Rain: Jul to Oct
Languages: Garhwali, Pahari, Hindi
10 Places to Visit in Garhwal