Bhimtal Tourism
| | | | |
| --- | --- | --- | --- |
| | 0 | | Reviews |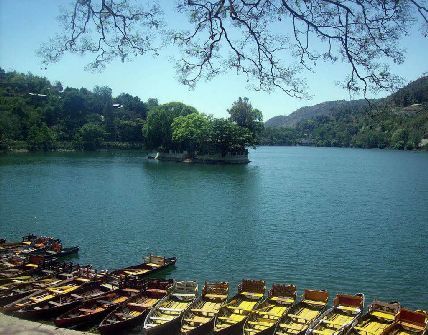 About Bhimtal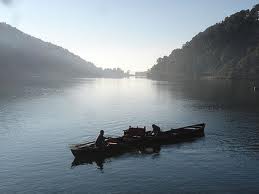 Bhimtal is a picturesque hill town known for its tranquil lake located in the beautiful district of Nainital in the state of Uttaranchal. Perched at an elevation of 1371 meters on the Kumaon Hills, this pristine small town is nestled in a breathtaking valley in a fascinating backdrop of gigantic Himalayas. Dotted by a small island, the Bhimtal Lake is one of the most sought after holiday destinations in the state and is visited frequently by the tourists all across the globe. This sparkling lake gem is named after Bheem, one of the Pandavas and looks amazingly beautiful due to its clear and unpolluted blue waters.
The Bhimtal Lake is the largest of all the lakes in the region and is a picture perfect destination with a small island in the center. A large aquarium is also located here where the visitors can see amazing varieties of fishes and other water creatures. Apart from the lake, the scenic town of Bhimtal offers mesmerizing views of nature in its full bloom. Unlike Nainital, it is an unpopulated and a peaceful place that provides the tourists a refreshing escape in a calm ambience amidst endless natural bounties.
Apart from scenic vistas, the town also holds a religious significance due to the presence of Bhimeshwar Temple. Located at the bank of the lake, this ancient temple attracts a number of devotees all across the region and is also a place of delight to the architectural buffs. Moreover, the beautiful dappled paths, ravines dotted with raspberries and roses, terraced fields and evergreen trees loaded with sweet fruits add to the charm of the place.
Bhimtal Fast Facts
City: Bhimtal
District: Nainital
State: Uttarakhand
Country: India
Famous for/as: Lakes
Altitude: 1370 m
PIN Code: 263136
STD Code: 05942
Languages: Kumaoni, Hindi
10 Places to Visit in Bhimtal