Culture of Bhimtal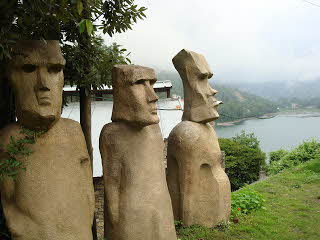 People
The majority of the population is rural and lives in villages which look as if they are caught in a time-wrap including ancient temples, slate-roofed houses, terraced fields and traditional costumes. They are called 'paharis' or people from the hills. Since Uttarakhand consists of Garhwal and Kumaon, you will have the Garhwali and also the Kumaonis. Among the prominent ethnic groups of the state are the Bhotias, the Jaunsaries, the Tharus, the Bokshas and the Rajis.
Religion and Language
Hindi is the widely spoken language in the state beside Pahari. .The Pahari language has many dialects spoken in different regions of the state; some of the dialects are Jaunsari, Sailani and the Jadhi. Jaunsari, for instance, is spoken in the Jaunsari-Bhabar area and its surrounding tracts; Jadhi is spoken in parts of Uttarkashi district.
Fairs and Festivals
Bhimtal observes Harela Mela on 16th or 17th of July. Baishakhi Purnima day brings rejoicing near Lokhamtal. Kakrighat has Somnath Fair on the last Monday of Baishakh; Garjia is full of festivity celebrated on Kartik Purnima day in the month of November. Nandashtami Festival is observed with full devotion in the district, fairs are organized at Nainadevi temple Nainital and Bhowali.The Kumaonipeople use the fortnight of Shradh in late September or early October to remember their dead ancestors.
Food
The food too is very simple. In the small Dhabas(local restaurants) the tourist can get things such as stuffed parathas, Chana Dal(Bengal gram), Rice, Aloo Raita(potato dip) and other local items that are fresh & equally scrumptious.
Things to do in Bhimtal ( 19 )