Amritsar Food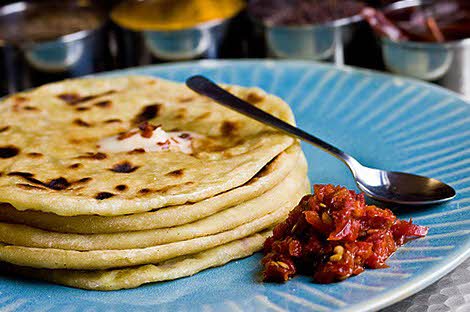 Eating out in Amritsar is a luxury in itself. The entire place can be recognized for its warmth and immense foodstuffs. Maybe the most excellent recognized subjects are Amritsari Machhi (Fish), Amritsari Kulcha(Bread), Bhatti da Murg(Roasted Chicken) and it's Paranthas(Bread with stuffings). For drinks, try out Lassi, Sharbat or Rabri. For healthy snacks, try Seekh Kebabs, Mutton Tikka, Samosas and Satpuras. It is one of the places you will be amazed with the range of foodstuffs, although just be careful, as there is a lot of butter used in the food preparations here. Foodies who adore delicacies can relish the pines, Papad and Vadis of Amritsar.
Some of the most famous eating places of Amritsar comprise of
Bhrawan Da Dhaba, Town Hall: It is situated close to the Golden Temple. This is one of the gigantic restaurants with all vegetarian meal facilities. You should have the 'Thalis' at this restaurant.
Kesar Ka Dhaba: It is close to Bazaar Passian and is one more place to relish the Paranthas and Daal. It is close to the Temple and is a rickshaw journey away through the city's streets.
Kundan Dhaba: Even though it is in the old city, the foodstuff has a healthy significance.
Other renowned restaurants in the town are Kwality Restaurant and Delite Refreshers located at the Lawrence Street, Napoli at the Blue Moon Hotel Mall and Crystal Restaurant on Queens Road.