Travel Within Aurangabad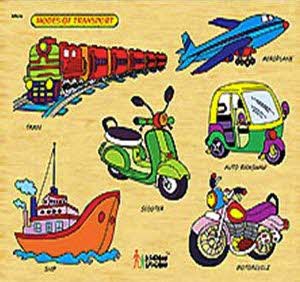 Local transportation within the city is not a big issue at all as there are numerous means of transportation available in the city. The city has intra-city buses , auto-rickshaws and also taxis for travelling around the city.
Bus
For travelling within the city, local buses are the main mode of transportation in Aurangabad. The main bus services are offered by Aurangabad Municipal Transport buses and Maharashtra State Road Transport Corporation for local sightseeing and even for covering different areas in the city. The rent of such buses is very cheap and ranges from INR10 to 50.
Auto Rickshaw
In Aurangabad, you will get the metered Auto Rickshaw which lessens the chances of cheating and demanding high rates. The fare of auto-rickshaw is very minimal and ranges around INR10. The night charges are also applicable for the fares of auto rickshaw which is one and a half time the actual rates.
Taxi
You can also hire taxis for getting around the city for more comfort and ease journey. In Aurangabad, you can also opt for A/C chauffeur driven taxis and that usually charge INR7 to 10 per km. Also, there is an option of choosing non A/C taxi and cabs in Aurangabad.
15 Places to Visit in Aurangabad