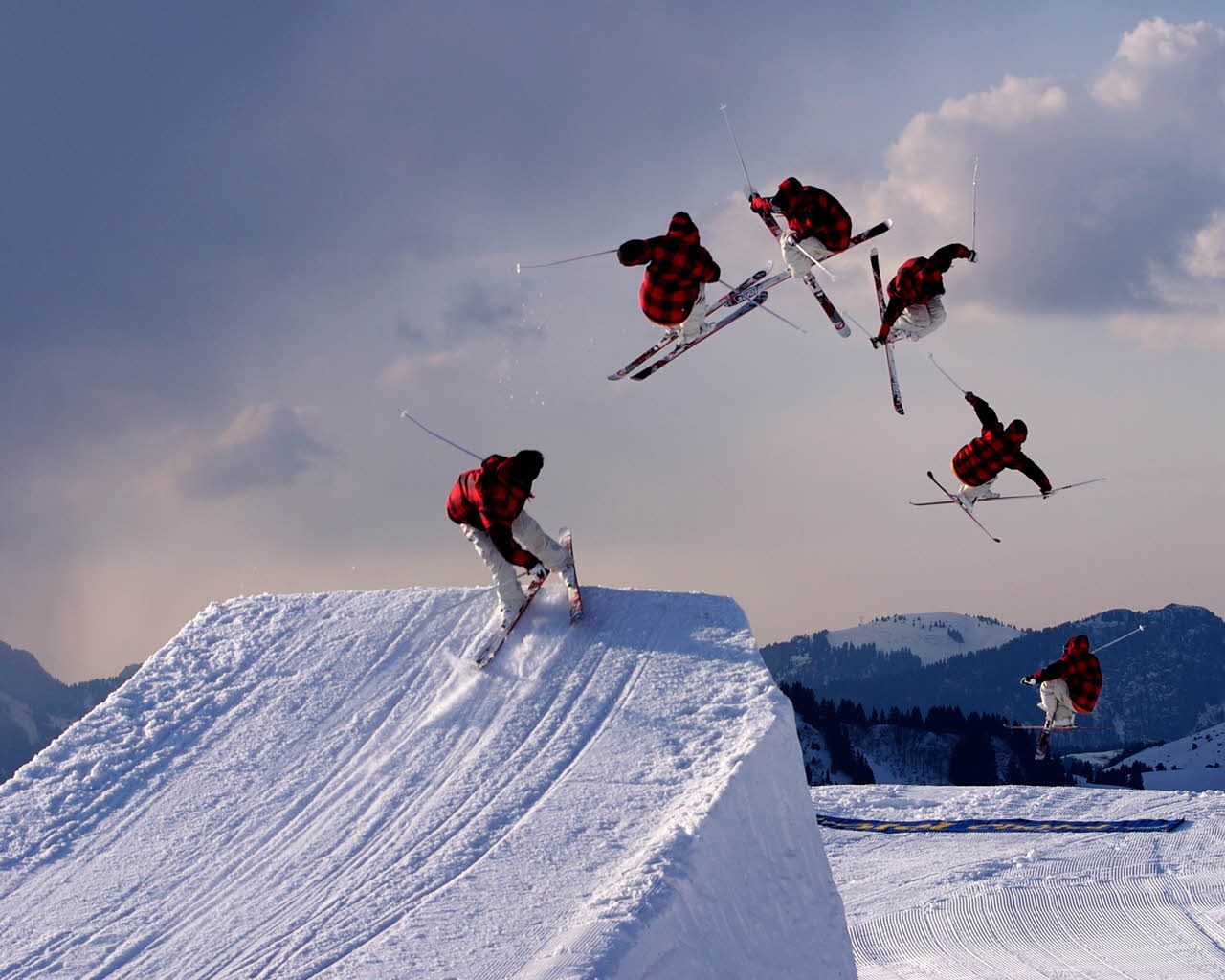 Explore Skiing Destinations ( 9 )
Skiing - Things to do
A Memorable, Eye-Catching Spot of Skiing Enthusiasts
Skiing on snow is the most popular sport that has initiated many skiing lovers into the wonderful world of skiing. This sport has created a great attention and has become a grabbing sport, attracting every visitor who travels Himalayas. The wide open spaces just above the snowline flung open to the skiing lovers. Skiing attracts many tourists and give easy access to superior locales and innovative ski equipment; also there are world class facilities and international level ski slopes available.
Skiing is an amazing game where the snow clad spreads over the great height; and the cool wind grazes face when one ski down over fresh fallen snow, gives a sudden thrill and excitement. It is thus, a mind blowing extraordinary experience that certainly becomes a remarkable memory. Every skier who begins their journey with skiing will be hooked on to it for sure.
When Skiing becomes the most favourable sport of many adventure enthusiasts, tourism to such places has also increased. When population of tourism has increased, ski resorts have been developed in India which is found to be the most modern and affordable ski resorts over the world.
There are quite many places where skiing took place in India. The most favourite ski hideouts of many adventurists who made skiing as their passion are- Gulmarg (Jammu & Kashmir), Auli (Garhwal), Manali and Narkanda ( Himachal Pradesh ) and other North east states of India.
Gulmarg – One of the most beautiful skiing destinations in India is the 'Gulmarg'. Which means "Meadow of Flowers ". During summer, the entire meadow is filled with various type of flowers; whereas, it becomes the top snow-skiing destination during winter. The Gulmarg is truly a great skiing destination with all the modern facilities and its untouched beauty and atmosphere that is found only in few places in the whole World. The best time for skiing in Gulmarg is from December till mid March.
Auli – Another wonderful and most favourite skiing spot of many skiers is Auli is the place for beginners and seems to be best for everything. It is famous for its excellent ski slopes, ski equipment, and superior lodging facility. One who likes to experience skiing can get in-touch with Auli.
Himachal Pradesh –
Manali – Manali is a beautiful hill station that seems to be a gateway to the valley of Ladakh and is located about 590Kms from New Delhi to Leh. Some good ski slopes are also seen in Solang Valley which is about 14Kms from Manali. In these places, skiing can be done between the month of January and February.
Narkanda – Skiing is also found in Narkanda that is associated with Shimla. Narkanda, located in amidst of fragrant pine forests becomes a great ski resort during winter. It provides an option to choose the slopes that range from a beginners' run and slalom decents, to sharp- long slopes for the skier with experience.
Overall, a journey with Snow Skiing becomes a most remarkable, eye-catching and wonderful trip for all Skiing tourists.