Camping, Land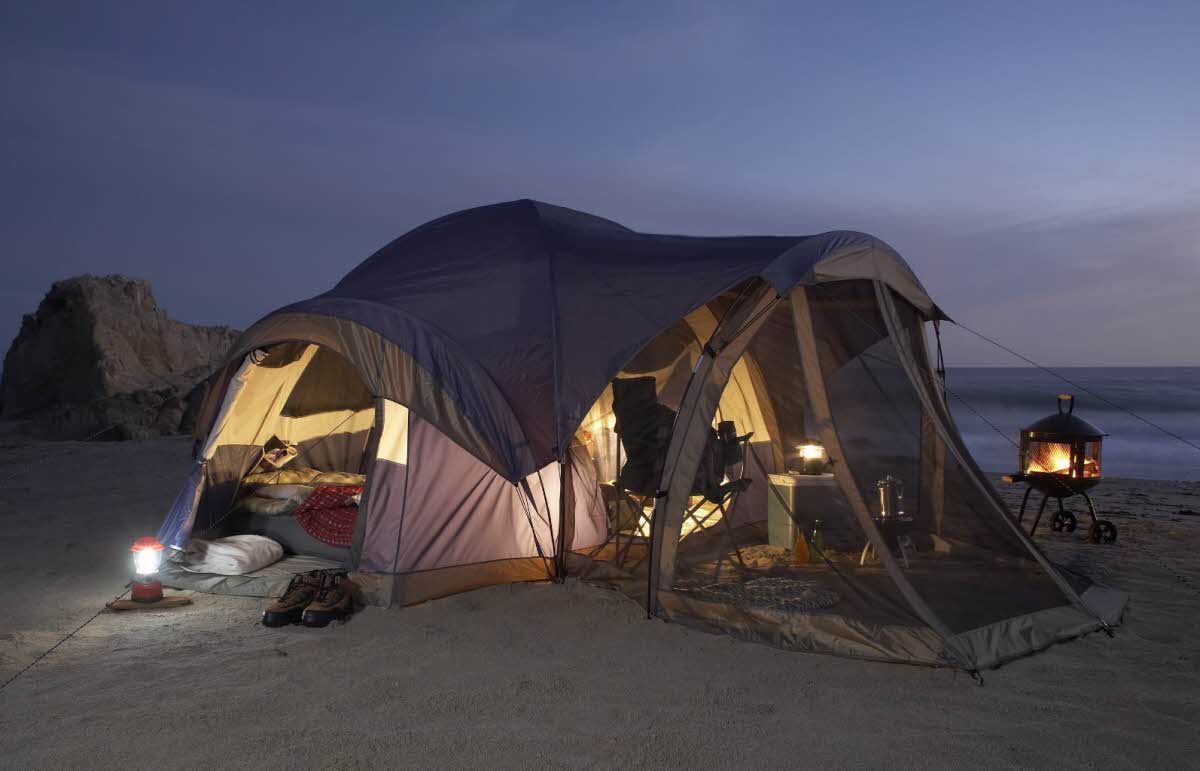 Explore Camping Destinations ( 18 )
Camping - Things to do
Who wouldn't like to lie down on the plush green grass and look up at the clear blue skies dotted with twinkling stars and listen to the rustle of the wind! All this is possible and more with Camping. Camping helps one to enjoy the beauties of nature! Camping is one activity which can be enjoyed by people of all age groups from the young to the old.
If you are a first timer to Camping and would like to get all your doubts cleared then read on to find out more. Bringing your family to spend the night outdoors under the twinkling stars is a joy worth experiencing. There are different types of camping to start of with.
One can go for Camping solo or one can go on Family Camping, Weekend Camping, Wild Camps Winter Camps or even specially arranged Camping tours.
For any type of camping it is very important to keep in mind the basics. When you go on a Camping trip it is important to keep in mind your equipment and gear. Most important for a camper is the Tent. This is a temporary arrangement that helps one to spend the night outdoors irrespective of location. The type and kind of tent selected would depend a great deal on the location that one plans to go for camping.
Some of the other items one needs to carry on a camping trip are sleeping bags, torches, mosquito repellents, bags and flash lights.
When you are going on a Family camping trip where children will be present one need to take some extra measures to make sure the trip is safe. Always make sure you carry adequate number of tents as it is always better to let children sleep within tents rather than out in the open. Keep children within eyesight so that you can keep a watch on them even if you are a little distance away. First aid kits and medicines are a must when you go on trips with families.
For regular campers who stay on overnight trips it is advisable to learn how to start a bonfire or campfire. In most cases it is better to carry food that is dry and non perishable. We go on camping trips to relive ourselves of the stress that we face in our day to day lives hence it is better to make our camping trips simple.
If you are a beginner to camping then it is always better to take guides or go in a group. Avoid going on your own to some unknown camping spot. This is especially true for women travelers.
The most basic gear required on a family camping tour is a sleeping bag / pad, tent, eating utensils etc. Don't forget to keep your outdoor camping clothes – full sleeved outfit, torches, sunscreens and repellents at arm's distance when you go camping.
There are lots of places in India where one can go for camping trips. One can go for Camping trips on the hilly regions of Garhwal and Kumaon in Uttaranchal and Himachal Pradesh. There are a couple of spots in Rajasthan and down south in Kerala and Tamil Nadu where one can go for camping trips. A country like ours has lots of spots where one can go camping for a weekend getaway.
Camping is one outdoor activity that is fun and enjoyable. All you need to do is plan carefully for your next camping trip.