Mountaineering in Dispur, Assam
Must See
1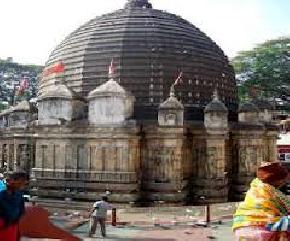 Kamakhya Temple
Land, Nature, Pilgrim
Famous for: One of the Shaktipeeths in India

---
Considered as one of the Shakti Peethams in India, the Kamakhya Temple is one of the most revered religious destinations in the state. Nestled on the top of the Neelachal Hill, it is the highest...
Upcoming
2
Janardana Temple
Land, Nature, Pilgrim, Water
Famous for: Religious destination, architectural marvel

---
Located on the top of the Shukleshwar hillock in Guwahati, the Janardana Temple lies close to the ShukleshwarGhat of the River Brahmaputra. Believed to be constructed in the 10th cent...
Things to do in Dispur ( 15 )