Culture of Madikeri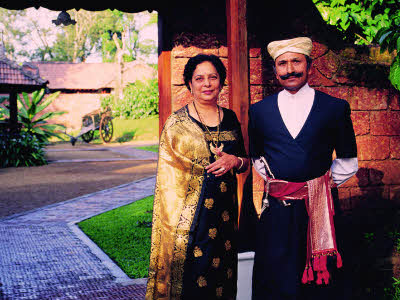 People
The local inhabitants of Madikeri are known as the Kodavas. They have distinct cultural features that include different style of costume and other practices. Usually the men wear wraparound robes known as the Kupya and the women wear sari with the back pleats. The people are quite hospitable and are skilled agriculturists.
Religion and Language
People of all religion dominate the region of Madikeri and the major language is Kodava Takk, Kannada, Hindi and English.
Fairs and Festivals
A lot of fairs and festivals are celebrated in Madikeri with great zeal and enthusiasm. The main festival of the region is Kailpoldu which is the harvest festival and is held in the month of September. Pootri Festival is also a major festival that marks the harvesting of rice crop. Besides, other main festivals include Kaveri Sankramana, Dasara and Karaga.
Food
The cuisine of Madikeri resembles that of the cuisine of Coorg and mainly includes non- vegetarian recipes. Sannaki or fragrant rice is the staple food of the region. The variations of rice include aaki oti, kadambuttu and nool puttu. Some of the famous food delicacies of the region include Paandi curry, Kumm Curry, Koli Barthad and Kaipulli.
Things to do in Madikeri ( 20 )