Kullu Tourism
Kulanthpitha, Kulu
| | | | |
| --- | --- | --- | --- |
| | 0 | | Reviews |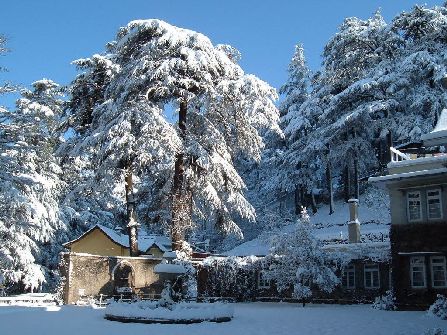 About Kullu
Kullu, undoubtedly majestic fascination of Himachal Pradesh, is not less than a wonderful delight for nature lovers. River Beas is quite fortunate to have Kullu valley in its either side. Surrounded by Pir Panjal to the north, to its west lies the Barabhangal Range and to the east is the Parvati Range. Superb enclosure and favorable climatic conditions with gurgling sound of flowing rivers and beautiful landscapes offered by the huge stepped mountains makes the small town one of the famous spots of the state. Truly said, Manali as "Valley of Gods" and for this fact, Kullu contributes a lot.
In earlier times, Kullu was known as "Kulanthpitha" and later on, it got its name. Kullu valley covers a huge area and moves along with you till Rohtang Pass, one of the main highlights of Himachal Pradesh near Manali. Kullu is too good and idyllic place for trekking and viewing the natural beauty showered by Almighty God over this area. Kullu has lots of valley in its hub for offering you great spectacular views and Silver Valley is one of the most favorite one. This valley is highly preferred by the people who love to face the adventures and witnessing the charm of natural splendor with their naked eyes on the Earth.
Though the spot can be visited throughout the year but then also, during the months from March to June and September to November are the best for a perfect trip. Other than spectacular views, Kullu has lots of attractions such as Raghunath Temple, Bijli Mahadev, Basheshwar Mahadev Temple, Bhuvneshwari Temple and many more… Thus, for visiting Kullu, an incredible part of Himachal Pradesh, there is nothing to think so much. Pack your bags and move to Kullu this vacation and for the sure, Kullu is waiting for you with lots of cherishable moments!!
Kullu Fast Facts
City: Kullu
District: Kullu
State: Himachal Pradesh
Country: India
Famous for/as: Hill Station
Best Season: Sep to June
Summer: 24 to 36°C°C
Winter: 1 to 25°C°C
Rain: Jul to Sep
Altitude: 1220 m
Languages: Pahari, Hindi, English
8 Places to Visit in Kullu