Digha Tourism
Seaside resort city
| | | | |
| --- | --- | --- | --- |
| | 0 | | Reviews |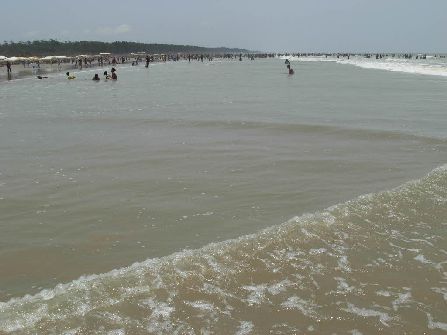 About Digha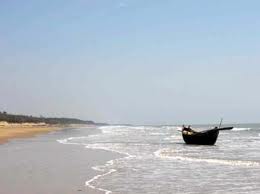 Digha, one of the most popular beach resort and an unexplored tourist destination, is located in the district of East Midnapore in the state of West Bengal in India. Originally known as Beerkul, Digha is endowed with pristine sea beauty and scenic vistas that allure the visitors to this amazing land of sand and sea. Lying at a distance of 187 km from Kolkata, Digha boasts of a shallow sand beach that extends up to 7 km in length and is enveloped by the plenty of Casuarina plantation that add to the beauty and charm of the place.
In the 18th century an Englishman named Warren Hasting visited this beautiful land and referred this place as the 'Brighton of the East'. Later in 1923, John Frank Smith, an English tourist was so impressed by the beauty of the place that he started living here and also composed many poems describing the awe-inspiring beauty of Digha. After the Independence, Digha was developed as a beach resort by Dr. Bidhan Chandra Roy, the chief minister of the state. Presently this small unexplored town of Digha is crowded with a wide array of hotels and resorts for the tourists and has attained a well position in the travel itinerary of the beach lovers.
The calm, serene and shallow water of the Digha beach is ideal for different kinds of water activities and a number of tourists flock here to enjoy the activities during the peak tourist season. Moreover, there are also few small and unpolluted beaches situated nearby such as the Udaipur Beach and the Shankarpur Beach which are ideal to enjoy swimming, boating, fishing and angling etc. Apart from tranquil beaches, Digha has much more to offer for the visitors. The romantic sunrise, the hued sunset, sparkling waters, swaying palms, fishing boats and tranquil ambience offers a perfect destination to enjoy a weekend retreat at Digha.
Digha Fast Facts
City: Digha
District: Purba Mednipur
State: West Bengal
Country: India
Famous for/as: Beaches
Best Season: Oct to Mar
Summer: 23 to 37°C
Winter: 3 to 20°C
Rain: May to Nov
Altitude: 6m (20 ft)
PIN Code: 800018
STD Code: 03220
Languages: Bengali, English
8 Places to Visit in Digha