Culture of Badrinath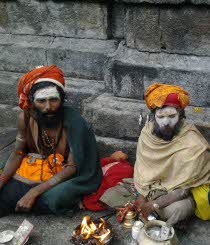 People
The people of Badrinath are very religious and simple living and are switched to their traditional culture and customs. The everyday life of the local inhabitants of the region revolves around worshipping, visiting Badrinath temple, fasting and performing rituals.
Religion and Language
In the holy town of Badrinath, the majority of inhabitants are Hindus and Jains, thus the main religion followed here is Hinduism and Jainism. However, Buddhism and Islam are also followed by a minority of people. The main languages t be spoken in Badrinath are Hindi and Garhwali.
Fairs and Festivals
A number of colorful fairs and festivals are celebrated in Badrinath such as Juljibi, Thal, Bageshwar, Ganga Dusshera, Basant Panchami and Batsavitri. Mata Murti ka Mela is a famous fair which is held annually in the month of September to pay honor to Lord Badrinath. Moreover a grand Badri Kedar festival is celebrated enthusiastically and lasts for 8 days.
Food
Though there is nothing to be specially mentioned about the cuisine of Badrinath but non vegetarian food and alcohol is strictly forbidden here. People prepare and eat only vegetarian food including dal, chapatti and potato curry.
Things to do in Badrinath ( 8 )