Jet Skiing, Water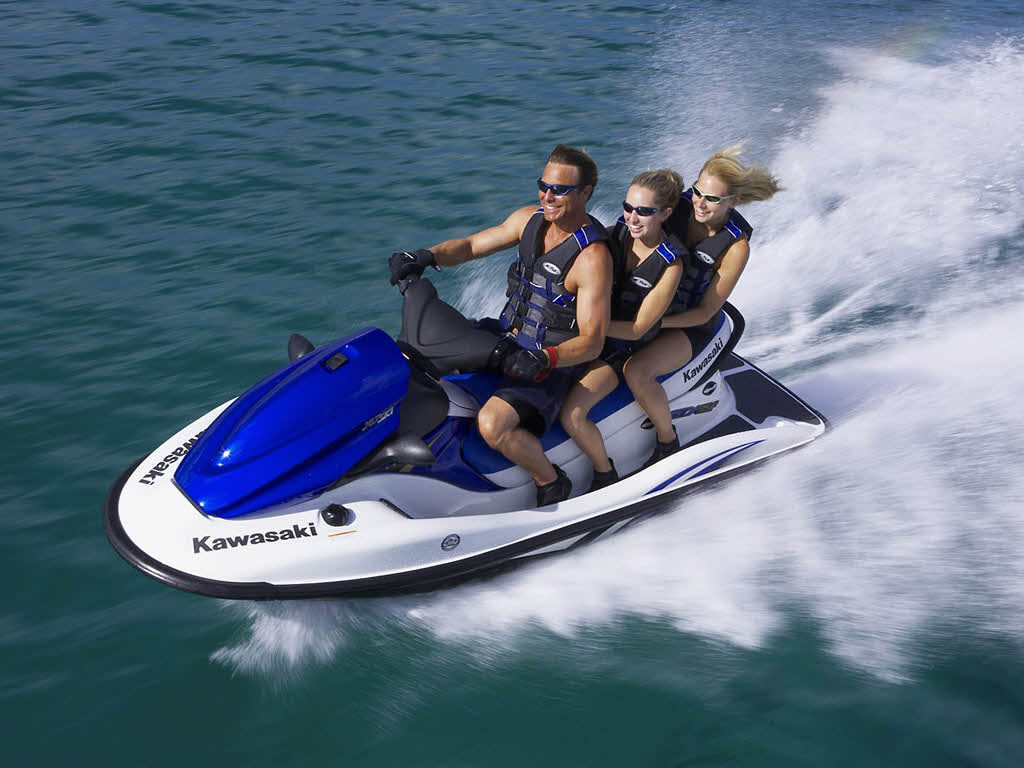 Explore Jet Skiing Destinations ( 4 )
Jet Skiing - Things to do
Jet Skiing - A thrilling experience
Holiday at a beach and not exploring the adventure water sports is an incomplete holiday. Spending the entire day at leisure at the resort by a beach and having fun on these adventure water rides namely Jet skiing is the usual sight at any of the good beaches in India and abroad. Thrill and Jet Skiing go hand in hand. The demand for the jet skis are usually in the mornings or in the evenings before sunset. Youngsters and kids screaming in excitement while maneuvering the ski according to the ocean waves and the speed is a normal sight at the beaches offering Jet skiing. The experience of cutting the waves and getting drenched in the sea water from top to bottom, taking those sudden 'U' turn and realizing that a wave is just about to hit is like having your heart in your mouth.
In India jet skiing is very popular in Goa. Most of the tourist makes it a point to have a roller coaster ride on the Jet Ski every time they visit Goa. Jet skiing is very common in beaches like Aguada Beach, Colva Beach, Candolim Beach, Calangute Beach, Miramar Beach and Benaulim Beach in Goa. Jet Ski is nothing but a jet powered water scooter that are accelerated by a powerful engine. The horse power of the Jet Ski equipment ranges between 100 – 150 horsepower. The two famous companies manufacturing the Jet Skies are Yamaha and Kawasaki. Two or up to three people can sit on one Jet Ski. Jet Ski is very easy to operate, but most of the times an instructor is accompanied because a Jet ski can reach a very high speed and this could be dangerous to handle if one is not experienced.
People are expected to wear an appropriate costume and listen to the instructions of the instructor prior to the ride. Every beach has a specific demarcated area for skiing and one is expected not to cross this area as it could be fatal for others. Riding a Jet Ski in a high speed in the swimming areas of the beach could be very dangerous in crowded beaches like Goa. Hence an instructor is accompanied with out fail in India whereas in other countries like Thailand or Australia one can rent a Jet Ski for half an hour or one hour and have a jolly ride on their own. Abroad, Jet skiing is very popular in Phuket, Maldives, Hawai islands, Mauritius and some famous beaches in Australia.
The high speed Jet skiing is not advisable for all. Though one is given a life jacket, one has to know swimming in the sea waters in case of emergency. One should not get in to the rash sea waters during the tides as the waves are not predictable. Hence the morning times are the best for Skiing. Also pregnant women, people with heart problems and high Blood pressure should avoid this adventurous jerky water sport.