Ice Skating, Snow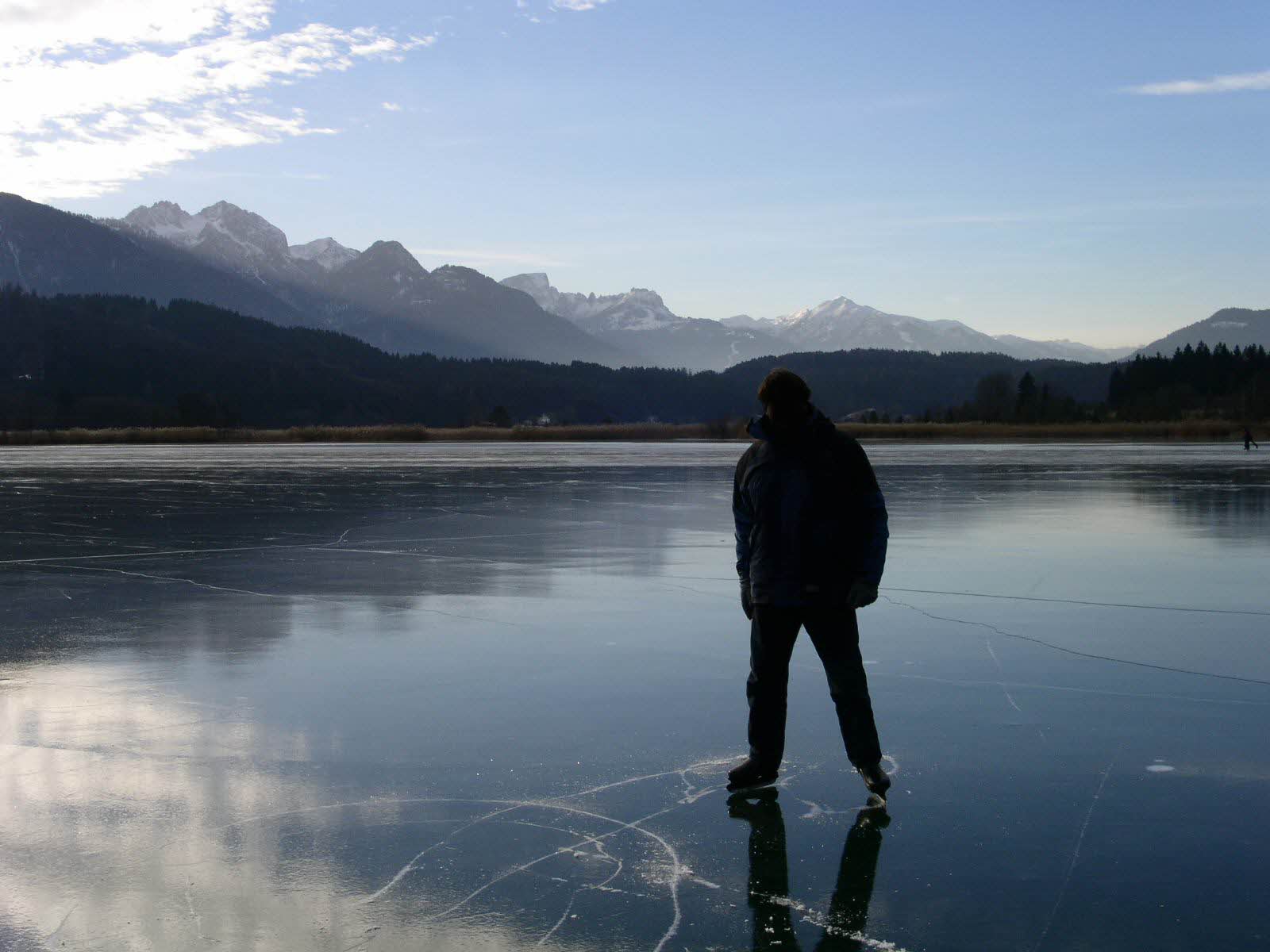 Explore Ice Skating Destinations ( 4 )
Ice Skating - Things to do
Have you ever imagined yourself skating on Ice! Well there are a number of winter sports that is very popular around the world. One of these which is great fun, exhilaration and satisfaction is dancing on ice with a pair of skates!
Ice skating is a popular winter sport in a number of European countries. Ice Skating is a rage with tourist in countries like Switzerland. In a country like India which has more of a tropical climate seasonal rinks are often built. Several Olympic sports are carried out on ice skates, including figure skating, speed skating, and hockey. Ice Hockey is a favorite amongst many nations.
Ice skating is moving on ice by using ice skates. Ice skating occurs both on specially prepared indoor and outdoor tracks, as well as on naturally occurring bodies of frozen water, such as lakes and rivers.
There are different types or varieties of Ice Skating. Popular amongst these are Figure Skating, Ice Dancing and Ice Hockey.
Figure Skating is the most popular form of Ice Skating around the world. There are different sub categories of Figure Skating. It can be done single, in pairs or synchronized skating. Over the past decade Figure skating has become more and more popular thanks to ice skates becoming more advanced. In the olden days people were restricted in doing movements on ice because of poor skates. Nowadays skaters are able to perform all sorts of fancy movements.
Think of yourself on your next vacation waltzing on snow. Then you can try doing Ice Dancing. As simple as this sound it is equally difficult .Ice Dancing is very similar to ballroom dancing in terms of steps and moves. Skaters can skate waltzes, tangos, foxtrots, and other dances on ice. Ice dancing can be done with or without a partner.
Whatever type of Ice Skating one thinks of the most important thing for skaters is the skates and the shoes worn by them.
The ice skates that are used for figure skating are more in demand. They need to be light enough to maneuver around, but sturdy enough for all of twists and turns performed in the active sport. In case you are a beginner you need to use skates which are made with a vinyl boot. For professionals custom fitted leather boots are available.
Speed skates are totally different than figure skates. These skates are made for forward momentum and speed rather than multi-speed-skater directional skating. The boots are made of leather or some other light material. The use of light material allows the feet to bend in a natural running position for maximum speed and agility.
This sport unlike other sports does not entail too much of danger .The primary danger in ice skating is falling on the ice. The chance of falling depends on the roughness of the ice, the design of the ice skate, and the skill and experience of the skater. There are couples of institutes and association which give specialized training for Ice Skating.
Since India has a tropical climate Ice skating is more popular in the north of India in places like Ladakh, Kashmir and Shimla. In these high altitude places because of the conducive weather it is possible to skate outdoors. In other parts of the country a few artificial rinks are made available for diehard fans of this sport. There are so many different kinds of ice skating that there is one to suit everyone.
So, whether you are young, old, beginner, advanced, athletic or not, you are bound to find a style in Ice Skating that suits you.