Cycling, Land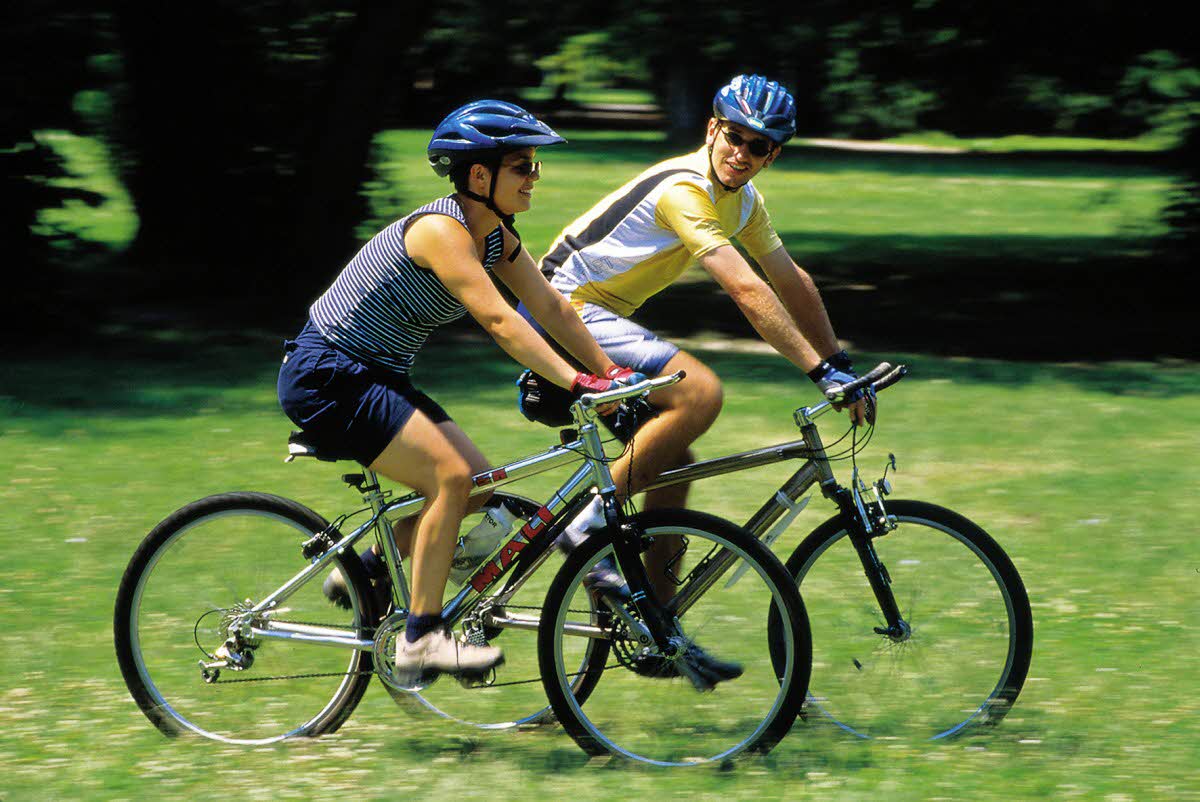 Explore Cycling Destinations ( 7 )
Cycling - Things to do
A bicycle or a tricycle is something that each one of us would have ridden at some point in our life. In case there are people who haven't yet ridden one, then we would have definitely seen others riding the same.
In today's hi-tech world where every single second a new technology is born Cycles & Cycling have reemerged again. There are many reasons to go cycling: each has its own journey purpose and different personal motivations for making that journey by bike. Whatever the reason or the cause for those who have cycled and for all those who wish they knew how to cycle- the joy of cycling is unimaginable.
Even though Cycling is something which every individual learns on their own, there are some tips which is good to know. By employing some basic cycling tips and skills, you'll not only earn a greater appreciation for your bike but also improve your riding experience and get a better workout in the process. So, learn to take advantage of the following tips next time you hit the road.
The most important part of the Cycle or bike as it is known is the "Gears". The right hand side gear which is on the right side is used to make the biggest shifts; these gears are controlled by the shift mechanism on the left-hand side of your handlebars. Your back gears (located on a cogset near the rear wheel) are the "fine-tuners.
Apart from the gears the brakes are a very important component of a cycle. While braking always remember to use both brakes evenly especially if one needs to stop quickly. While cycling it is very important to remember that this is a manual device hence watching the road ahead and moderating the speed ahead is very vital.
Pedals are the next important components of a cycle. One must be careful with pedals to avoid jerks and falls.
Apart from this the equipment that one wears will depend on the type of terrain, weather and the kind of cycling that is done. It is always advisable to wear cycling shorts which give the user the freedom to move the legs for pedaling freely.
A good fit helmet is also important for those interested in cycle races and also beginners who are learning to balance themselves. Ensure that the helmet you select has enough vents and easy to adjust straps that ensure you have a snug fit.
In some countries especially in the advanced nations gloves are used by cyclist. These gloves protect one's hand from bruising and also help to get a good grip.
The cycles driven by women are slightly different compared to those that are driven by men. This is because women ride differently compared to men.
It's true that once you learn how to balance on two wheels while propelling yourself forward via two pedals, wind sweeping through your hair and heart racing with adventure, it's not a skill you quickly forget.
In India there are a number of specialized Cycling tracks and competitions for cycling enthusiasts. In most parts of the country leaving the monsoons and the hot summer months of April – May, the rest of the year is ideal for Cycling.
So, enjoy the fun balancing on those two wheels with the wind sweeping through your hair and your heart racing with excitement!