Culture of Daman And Diu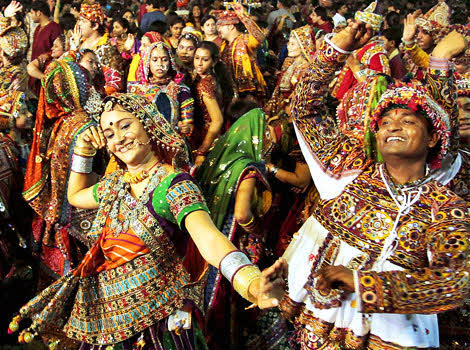 Daman and Diu boast of a multi-faced cultural heritage where an unusual amalgam of various cultures- tribal, Indian, Portuguese and European can be clearly seen. The rich culture of the island can also be witnesses in the traditional tribal dances and music which form an indispensable part of the local inhabitants.
People
The people of Daman and Diu show a great resemblance to that of the people and culture of the state of Gujarat. They follow the similar traditions and customs as of the residents of Gujarat. One of the most prominent aspects about them is the high level of urbanization found in the place as compared to the other parts of the country.
Religion and Language
There are three major religions being adopted by the general population of the region- Hindu, Islam and Christianity. Hindus form the major portion of the total population. The main language of Daman and Diu is Gujarati and Hindi.
Fairs and Festivals
Having much proximity to the culture of Gujarat, the main festival of Daman and Diu is also the Garba festival dedicated to Goddess Durga and stretches for nine days. Another important festival is the Folk Dance Festival when vibrant traditional folk dances are performed by the men and women of the place.
Food
Bounded by Gujarat state, a predominance of vegetarian dishes is found in the cuisine of Daman and Diu. However this union territory also boasts of its wide range of delectable regional and global cuisines including Indian, Asian, Mexican, Chinese, Thai, and Continental etc. Apart from exotic sea foods, the tourists can also savor the various brands of foreign wines and liquors that make them feel at the top of the world.
Things to do in Daman And Diu ( 22 )