History of Udaipur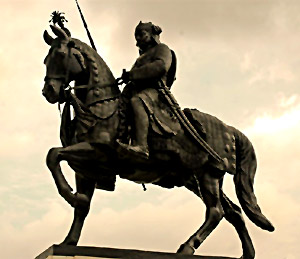 Venice of the east is another worldwide popular name for Udaipur city and it really worth!! This awesome city had remained capital city for Mewar rulers for many centuries and so, this city had gone through unforgettable history chapters.
History of this royal city is really very interesting and legendary. Founder of this city was Maharana Udai Singh II and he came as a hermit at Pichola Lake. He founded this city in 1568 when his Chittorgarh fort was destroyed by Akbar the Great, one of the Mughal emperors. Since then, Udai Singh moved his entire kingdom to Udaipur just because of its safe environment under the foothills of Aravalli Hills. Gradually, as the time passes, Udaipur took the shape of flourished city. In 1572, Maharaja Udai Singh died but it was ensue by Maharana Pratap, other great warrior. He defended Udaipur very bravely from the attacks of Mughal kings.
The title of capital city of continues till 1818 when the city got converted in the significant state of Britishers. But after Independence, the city was granted into the hands of Government of India by the Maharaja. At present, Udaipur is quite precious and holds an important place on the Rajasthan's map. Udaipur's surroundings and stunning picturesque makes it unbeatable in the entire tourist industry.
15 Places to Visit in Udaipur