Culture of Mussoorie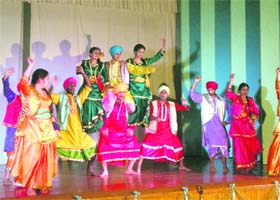 People
People of Mussoorie have a very austere look and soft heart. The people of hill station Mussoorie are quite strong and very hard-working too. Honesty and ecstasy are the two main features with which these people are blessed. They spent their lives being completely depending on agriculture.
Language and religion
The main language spoken by the people of Mussoorie is the Garhwali but they also make use of other languages like Hindi, Punjabi, English and Kumaoni.
Presence of places of worship of different religions like churches, mosque, temples and Gurudwaras reveals that people of all the major religions of India resides in this hill station like Christians, Hindus, Sikhs and Muslims.
Food
Cuisine section of this hill station is also very strong and delicious. Nearly about all the famous cuisines of the country could be find here and even the famous cuisines of the entire globe would also be enjoyed here. Like, you can taste the Continental, Chinese, Italian, etc. and also the taste of biryani of Mussoorie is really yummy and very tasty.
Local Festivals, music and art
Mussoorie people celebrates myriad of festivals throughout the year with great joy and bliss. The main festivals celebrated in this mesmerizing place are Autumn festivals, Summer festivals, basant Panchmi, Phooldeli and many more.
The local people of the region are quite skilled and make distinct types of items like sleeping bags, dry pinecones, wooden carved show pieces, etc.
Things to do in Mussoorie ( 20 )