Haridwar Food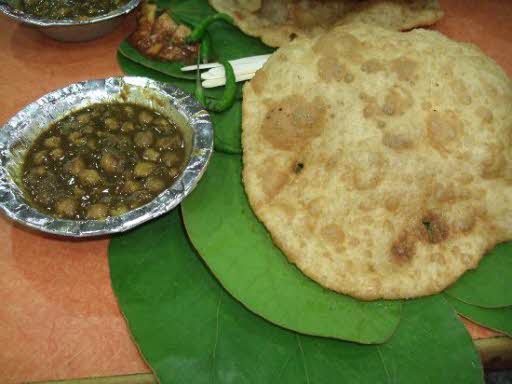 Being one of the popular Hindu pilgrimages, Haridwar restaurants offer pure vegetarian dishes to its visitors. The dishes prepared in these restaurants and even roadside food stalls are hygienically prepared. Therefore, one has not to worry for the purity and hygienic atmosphere in the most sacred place of India.
One can find the different cuisines but only vegetarian on all the restaurants. Keep in mind that all types of non-vegetarian dishes and alcoholic drinks are strictly prohibited in the city. Those who are fond of South Indian cuisines, then they need not to worry at all as there are myriad of restaurants offering the same and of great taste. Also, one can savor the Punjabi food, Bengali food and also North Indian food.
Though almost all the restaurants offer very tasty and lip-smacking food but then also few of the famous restaurants in Haridwar are Motel Rahi's restaurant, Chotiwala, Mohan's Fast food, Ahaar, Bestee, Mohan Puri wala, Siwalik Restaurant, Hotel Hoshiarpuri, Bhagwati's Chhole Bhature, Brij Mathura wala, Sindh Dugdh Bhandar, etc. These are the only few must tried ones but other than these, there are many more restaurants in Haridwar to feed your stomach and heart with tasteful food!!