Chandrabhaga Fair,
Full Moon Day of Karthik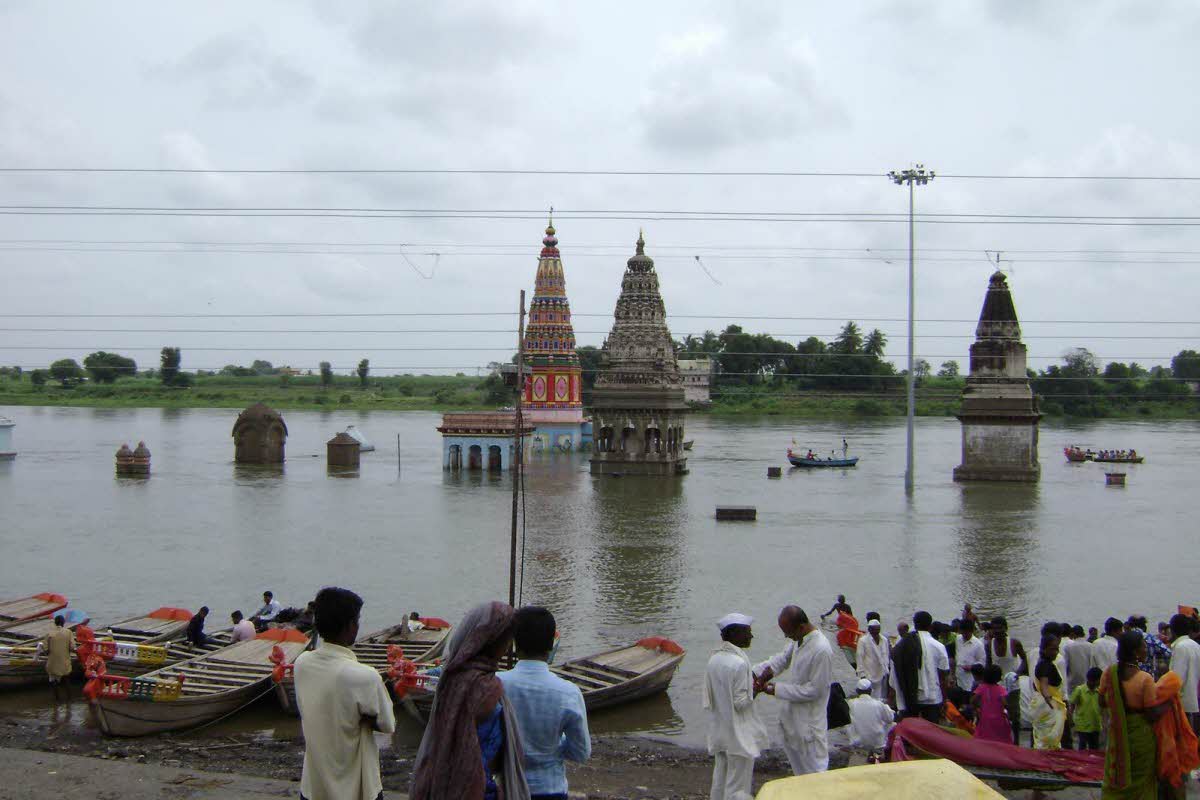 The month of Karthik is very important for Hindus. They celebrate this month by praying for many deities. Fairs and festivals are celebrated with pomp and show. Chandrabhaga fair is one of such fair which is held in Rajasthan. Chandrabhaga is a river which is sacred for the Hindus. They will come to this river in Rajasthan for having a holy dip in the month of Karthik. On the full moon day this dip will be more auspicious. The Chandrabhaga Fair of cattle is held in place called Jhalarapatan which is about 6 kms from Jhalawar of Rajasthan. The cattle fair is very large and is held towards the ending day of Karthik. Many Hindus will go there from all over India and World.
Many domestic animals like the buffaloes, camels, cows, bullocks and horses will be sold here. This is a large fair. People will come from far away places to just buy the animals. If by air there is no airport in Jhalarapatan, instead the people have to reach Kota which is almost 87 Kms away. If the people are traveling by bus then there are places like Bundi, Jaipur and Kota are nearby. If people travel through national highways then NH12 is the route to reach.
If the people want to reach here by train then it is better to get down in Ramganj Mandi that is few Kms from here. Frontier Mail or Dehradun Express will take to Ramganj Mandi. Jhalarapatan is a small place. People can travel from place to place by Tongas, autos and cycle rickshaws. The full moon night of Karthik month will be the date for the Chandrabhaga fair. This fair is only once in a year but attracts thousands of people. India will encourage the tourism to the state of Rajasthan for this Chandrabhaga fair.
There are many other attractions in the state like the forts, palaces, wildlife sanctuaries, fairs and festivals. There are even many lakes that which gives peace to the mind. People who come to this place follow rituals of this place and follow the locals. In Jhalarapatan there are numerous temples for the pilgrims to visit. This place is also referred to as the City of Bells. The Sitaleshvara Mahadeva Temple is one of the ancient temples which is the example for the architecture of India.
The Chandrabhaga fair is named after the river Chandrabhaga. People will come from far away places to participate in the gala event of the fair. Here there is a sale of domestic animals. Chandrabhaga is considered to be a holy river by the locals. This river makes the land around it fertile. So they worship this river. Hindus also feel this river to be sacred. Especially in the full moon day of Karthik the people will come here to have a dip. Business and religion meets here as both the fair and the holy dip together will take place.