Aizawl Food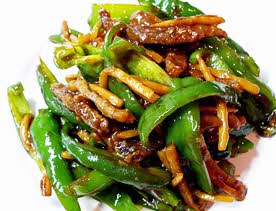 Eating out in Aizawl is not very funky and outlandish but it is also true that there are few restaurants in Aizawl which are more than enough to satisfy your hungry stomach. In broader sense, the Mizo food consists of fish, lentils, bamboo shoots, rice, wild animals' meat and pork. Maize also plays major role in food of Aizawl. Changgbang is also most-liked dish of Aizawl. One can also found Chinese cuisine in most of the restaurants. But, it is advisable to take food in the hotels in which you are accommodated as there is little bit scarcity of good restaurants in Aizawl.
The most famous restaurants in Aizawl are Davids Kitchen, Hotel Royale, Hotel Chief, Imperial Hotel, Hotel Ritz, Kolasib Tourist Lodge, Mayur Hotel, Millenium Hotel, Tropicana Hotel and many more. The location of many of these restaurants makes the food more tasty and delicious enclosed with lush vegetation and blowing of cool breeze. Wow!! What an amazing eating out in Aizawl!!
Berawtlang Tourist Recreation Center is one of the most famous resorts in Aizawl and is located in a very peaceful and serene environment. This resort offers top-quality food with great hospitability and wonderful services. The same is the case with Chaltalang Tourist Lodge in Aizawl.